How The Moon Regained Her Shape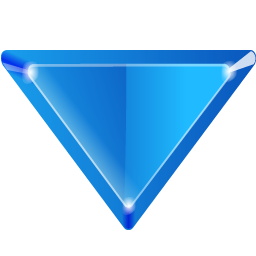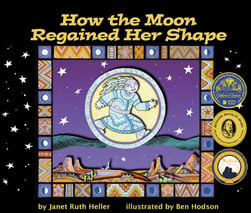 This fascinating story influenced by Native American folktales explains why the moon changes shape and helps children deal with bullies. After the sun insults and bullies her, the moon feels so badly hurt that she shrinks and leaves the sky. The moon turns to a comet and her many friends on earth to comfort her. Her friends include rabbits and Native Americans. Then she regains her full shape, happiness, and self-esteem. The moon also returns to her orbit. An educational appendix called "For Creative Minds" gives advice about bullying, scientific information about the moon, and ideas for related crafts, recipes, and games for children.
This fictional story includes a 6-page
For Creative Minds
section in the back of the book and a 30-page cross-curricular
Teaching Activity Guide
online.
How The Moon Regained Her Shape
is vetted by experts and designed to encourage parental engagement. Its extensive back matter helps teachers with time-saving lesson ideas, provides extensions for science, math, and social studies units, and uses inquiry-based learning to help build critical thinking skills in young readers. The Spanish translation supports ELL and dual-language programs. The
interactive ebook
reads aloud in both English and Spanish with word highlighting and audio speed control to promote oral language skills, fluency, pronunciation, text engagement, and reading comprehension.
Written by Janet Ruth Heller, Illustrated by Ben Hodson
32 pg, 8.5 x 10, Ages 6-10, Grades 1-5, Lexile: - 660, AR: 3.4, F&P: N
| | | | |
| --- | --- | --- | --- |
| Hardcover | 9780976494348 | $15.95 | |
| Paperback | 9781607187042 | $11.95 | |
| Spanish Paperback | 9781628553567 | $11.95 | |
| EBook | 9781607182504 | Purchase Here | |
| Spanish EBook | 9781628550818 | Purchase Here | |

Keywords:

astronomy, moon phases, bullying, self-confidence, social-emotional skill development, Native American folklore, earth science, moon phases, months of year

Animals in the book:

-

Vetters:

Thanks to Wesley R. Swift, Jr., Observatory Director of the Von Braun Astronomical Society for reviewing the "For Creative Minds" section and verifying its accuracy.
Reviews:
This is a wonderful story with outstanding illustration and usefulness. - Children's Literature
The book is lavishly illustrated, by Ben Hodson... Very worthwhile are the instructions at the end of the book on how to observe the Moon, and projects for creating a lunar calendar and directions for illustrating the cycles of the Moon in the night sky. - Science Books & Films
Bullied by the sun, the once cheerful moon dwindles until helped by numerous women. Both the folktale-like story and the art are clearly influenced by Native American culture. The mixed-media illustrations are attractive. - Horn Book Guide
Author/Illustrator Info:
Janet Ruth Heller (How the Moon Regained Her Shape) is the President of the Michigan College English Association. She has her Ph.D. in English Language and Literature from the University of Chicago. Janet has taught creative writing, British and American literature, composition, literature for children, and women's studies for 40 years at various colleges and universities, including Western Michigan University, Northern Illinois University, Michigan State University, and the University of Chicago. Janet has published poems and stories in many magazines and anthologies. She is a founding mother of Primavera, a literary magazine. Her book of literary criticism, Coleridge, Lamb, Hazlitt, and the Reader of Drama, was published in 1990 by the University of Missouri Press. She has also published two books of poetry, Traffic Stop (Finishing Line Press, 2011) and Folk Concert: Changing Times (Anaphora Literary Press, 2012). Visit her website at janetruthheller.com
Ben Hodson is an award-winning illustrator of nearly twenty books. He loves creating art and he also loves a good adventure, like hiking the Rocky Mountains with a team of rescued wild burros, living in a mountain village in Nepal, or drawing comics with youth in South Africa. Ben created the artwork for How the Moon Regained Her Shape using acrylic paints, handmade papers, old wallpaper, pencil crayons, gesso, and ink on watercolor paper. He illustrates full time from his home in Ottawa, Canada. Visit Ben's website.