Animalogy: Animal Analogies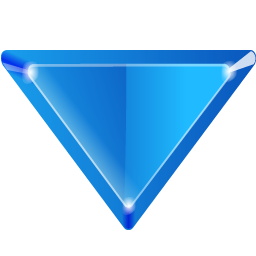 Compare and contrast different animals through predictable, rhyming analogies. Find the similarities between even the most incompatible animals . . . bat is to flit as eagle is to soar; dog is to bark as lion is to roar. Comparisons include sounds, physical adaptations, behaviors, and animals classes and are so fun, readers learn without even realizing it! Animalogy is to fun, as animals are to nature.
This nonfiction picture book with a cuddle factor and rhyming text includes a 6-page
For Creative Minds
section in the back of the book and a 48-page cross-curricular
Teaching Activity Guide
online.
Animalogy
is vetted by experts and designed to encourage parental engagement. Its extensive back matter helps teachers with time-saving lesson ideas, provides extensions for science, math, and social studies units, and uses inquiry-based learning to help build critical thinking skills in young readers. The Spanish translation supports ELL and dual-language programs. The
interactive ebook
reads aloud in both English and Spanish with word highlighting and audio speed control to promote oral language skills, fluency, pronunciation, text engagement, and reading comprehension. Tap animals and other things that make noise to hear their sounds.
Written by Marianne Berkes, Illustrated by Cathy Morrison
32 pg, 10 x 8.5, Ages 4-8, Grades PK-3, Lexile: AD 70, AR: 1.8, F&P: N
| | | | |
| --- | --- | --- | --- |
| Hardcover | 9781607181279 | $16.95 | |
| Paperback | 9781607181378 | $11.95 | |
| Spanish Paperback | 9781628554120 | $11.95 | |
| EBook | 9781607183068 | Purchase Here | |
| Spanish EBook | 9781628551372 | Purchase Here | |
| German EBook | 9781643517124 | Purchase Here | |

Keywords:

rhyme, analogies, adaptations, animal classification

Animals in the book:

deer, mouse, chicken, bear, rabbit, skunk, antelope, hippopotamus, bat, eagle, dog, lion, robin, goldfish, beaver, spider, frog, moose, fish, goose, snake, bee

Vetters:

Thanks to Loran Wlodarski, Science Writer, for verifying the accuracy of the information in this book.
Reviews:
This book makes learning about analogies, new vocabulary, and animals easy to understand and fun. - School Library Journal
Whether illustrating verbs or nouns, the crisp language features accurate syntax, and rhymes on the alternate pages work well. Vivid illustrations of animals in natural settings are eye-catching. - Horn Book Guide
Morrison's artwork is detailed and realistic, especially when it comes to the smaller species, each feather, fin and hair standing out in relief. It fills a niche that is otherwise almost empty. - Kirkus
Author/Illustrator Info:
Award-winning author Marianne Berkes is a retired teacher and librarian who uses her love of nature and teaching to create informational picture books. In addition to The Tree That Bear Climbed, Animalogy, Anybody Home? and now Daisylocks for Arbordale, some of Marianne's other 17 (and counting) award-winning titles include Going Around the Sun, Some Planetary Fun; Seashells by the Seashore; Going Home, The Mystery of Animal Migration; Over in the Ocean, in a Coral Reef; Over in the Jungle, a Rainforest Rhyme and most recently Over in a River, What's in the Garden?, and The Swamp Where Gator Hides. Marianne has been actively involved in the Society of Children's Book Writers and Illustrators for over twenty years and often suggests when she speaks at conferences that aspiring writers and illustrators join SCBWI. Visit her website at /www.MarianneBerkes.com.
Cathy Morrison may have started her art career in animation, but she soon fell in love with illustrating children's books and has been doing so for 20 years. She's illustrated If a Mummy Could Talk..., Dino Tracks, Dino Treasures, Nature Recycles–How About You?, Daisylocks, This Land is Your Land, Tortoise and Hare's Amazing Race, Three Little Beavers, and Animalogy: Animal Analogies for Arbordale. She is a member of the Society of Children's Book Writers and Illustrators. Cathy works from home in a studio loft overlooking a beautiful view of the Mummy Range, on the northern side of Rocky Mountain National Park. Check out her blog at www.cathymorrison.blogspot.com.