Glaciers Are Melting!, The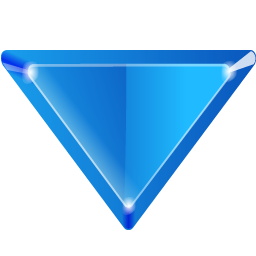 Chicken Little may have thought the sky was falling but Peter Pika is sure the glaciers are melting and is off to talk to the Mountain Monarch about it. Joined along the way by friends Tammy Ptarmigan, Sally Squirrel, Mandy Marmot, and Harry Hare, they all wonder what will happen to them if the glaciers melt. Where will they live, how will they survive? When Wiley Wolverine tries to trick them, can the Mountain Monarch save them? More importantly, can the Mountain Monarch stop the glaciers from melting?
This fictional story includes a 6-page
For Creative Minds
section in the back of the book and a 49-page cross-curricular
Teaching Activity Guide
online.
The Glaciers Are Melting!
is vetted by experts and designed to encourage parental engagement. Its extensive back matter helps teachers with time-saving lesson ideas, provides extensions for science, math, and social studies units, and uses inquiry-based learning to help build critical thinking skills in young readers. The Spanish translation supports ELL and dual-language programs. The
interactive ebook
reads aloud in both English and Spanish with word highlighting and audio speed control to promote oral language skills, fluency, pronunciation, text engagement, and reading comprehension.
Written by Donna Love, Illustrated by Shennen Bersani
32 pg, 8.5, Ages 4-9, Grades PK-4, Lexile: AD 680, AR: 3.6, F&P: N
| | | | |
| --- | --- | --- | --- |
| Hardcover | 9781607181262 | $16.95 | |
| Paperback | 9781607181361 | $9.95 | |
| Spanish Paperback | 9781628554090 | $9.95 | |
| EBook | 9781607183051 | Purchase Here | |
| Spanish EBook | 9781628551341 | Purchase Here | |
| French EBook | 9781643517414 | Purchase Here | |

Keywords:

climate, physical adaptation, earth systems, human activity, adapted story, Henny Penny, glaciers, cold adaptations, global warming, earth science, life science, water on earth, map, informed action

Animals in the book:

pika, white-tail ptarmigian, ground squirrel, marmot, snowshoe hare, wolverine, bighorn sheep

Vetters:

Thanks to Doug Capra, Lead Interpretive Ranger, Exit Glacier, Kenai Fjords National Park for verifying the accuracy of the information in For Creative Minds.
Reviews:
A neat idea for broaching the subject of environmental protection with the younger crowd, the book hints about the consequences of glacial melting for each animal in a light, chatty tone rather than hammering kids over the head with gloom-and-doom facts. - School Library Journal
This would be a good resource for reading aloud to the very young or for silent reading for older readers, but discussion would be a necessary follow-up - Science Books & Films
Presented more as a cautionary tale about habitat loss from the animals' point of view than a scientific book, young readers will nevertheless gain an appreciation of mountain animals and ecology. - Library Media Connection
Author/Illustrator Info:
Donna Love is an award-winning author who lives in Montana, where her husband is a district ranger in the Lolo National Forest. Two of their three children are now in college. Donna's first books include Loons, Diving Birds of the North, and Awesome Ospreys, Fishing Birds of the World. Awesome Ospreys became a Skipping Stones Press Honor Award Winner in 2006, for promoting ecological understanding and cooperation around the world. With a background in art education, Donna substitute teaches at the elementary and high school level. Throughout her years as a substitute and while raising her own children, she found she had a gift for explaining nature to children. With the help of Henry the Impatient Heron and The Glaciers are Melting, she hopes to share that gift with others. Visit her Website.

Shennen Bersani is an award-winning illustrator with 2 million copies of her books cherished and read by children, parents, and teachers throughout the world. Her art delivers heartfelt emotion, the wonders of nature and science, and creates a unique joy for learning. Some of Shennen's other illustrated works include River Otter's Adventures; Night Creepers; Cheetah Dreams; Animal Partners; Astro: The Steller Sea Lion; Home in the Cave; The Glaciers are Melting!; Once Upon an Elephant (CBC Children's Choice Book Award); Salamander Season; Sea Slime: It's Eeuwy, Gooey and Under the Sea; The Shape Family Babies; and Shark Baby for Arbordale. She is also the author and illustrator of Achoo! Why Pollen Counts. Shennen lives with her family near Boston. Visit her website at www.shennenbersani.com.