Habitat Spy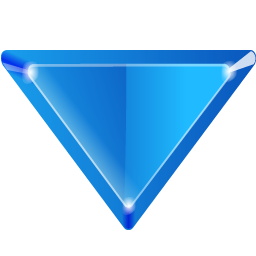 Told in rhyming narrative, Habitat Spy invites children to find plants (or algae), invertebrates, birds, and mammals living in thirteen different North American habitats: backyard, beach, bog, cave, desert, forest, meadow, mountain, ocean, plains, pond, river, and swamp. Children will have fun discovering the characteristics of each habitat as they "spy," identify, and count the resident plants and animals and learn about the interactions between living and non-living things.
This nonfiction picture book with a cuddle factor includes a 4-page
For Creative Minds
section in the back of the book and a 70-page cross-curricular
Teaching Activity Guide
online.
Habitat Spy
is vetted by experts and designed to encourage parental engagement. Its extensive back matter helps teachers with time-saving lesson ideas, provides extensions for science, math, and social studies units, and uses inquiry-based learning to help build critical thinking skills in young readers. The Spanish translation supports ELL and dual-language programs. The
interactive ebook
reads aloud in both English and Spanish with word highlighting and audio speed control to promote oral language skills, fluency, pronunciation, text engagement, and reading comprehension.
Written by Cynthia Kieber-King, Illustrated by Christina Wald
32 pg, 10 x 8.5, Ages 3-8, Grades PK-3, Lexile: AD 1310, AR: 3.7-NQ, F&P: N
| | | | |
| --- | --- | --- | --- |
| Hardcover | 9781607181224 | $16.95 | |
| Paperback | 9781607181323 | $9.95 | |
| Spanish Paperback | 9781628554106 | $11.95 | |
| EBook | 9781607183013 | Purchase Here | |
| Spanish EBook | 9781628551358 | Purchase Here | |

Keywords:

habitats, life science, food chain, basic needs

Animals in the book:

bumblebee, robin, squirrel, grasshopper, blackbird, rabbit, dragonfly, duck, beaver, millipeeds, owl, deer, strider, heron, river otter, crayfish, kingbird, muskrat, spider, swallow, bat, beetle, flycatcher, lemming, butterfly, prairie chicken, antelope, midge, eagle, mountain goat, scorpion, cactus wren, fox, crab, plover, seal, jellyfish, sea gull, dolphin

Vetters:

Thanks to Eliza Russell, Director of Education at the National Wildlife Federation, for verifying the information in this book.
Reviews:
Perfect for sharing with young naturalists, this book inspires discussion and comparison that will carry over into everyday observation. - Library Media Connection
The ?I Spy? format tends to be very appealing to children of those ages and has been used here to great advantage in the exploration of habitats. - Science Books & Films
In Habitat Spy, you have a most enjoyable read that leads to very active young brains - pure fun all the way! - Tillywig Toy Awards
Author/Illustrator Info:
Cynthia Kieber-King (Habitat Spy) has always been inspired by nature and science, and has degrees in zoology and biological oceanography. Before becoming a children's author, Cynthia worked as an environmental consultant studying wetlands and conducting ecological risk assessments. She loves to travel and explore all kinds of habitats and learning about all the different plants and animals that live there. Cynthia lives and writes in central New York State with her wonderful husband and son. Habitat Spy is her debut picture book. Visit Cynthia's Website.



In addition to Cash Kat, Christina Wald has illustrated Fibonacci Zoo, A Cool Summer Tail, A Warm Winter Tail, Habitat Spy, Little Red Bat, and Henry the Impatient Heron for Arbordale. She also enjoys illustrating a wide variety of toys, games, books, and magazines. From a book that featured hundreds of animals on each page (Look, Find, and Learn: Animals of the World) to games including the Star Wars role playing game series, every assignment covers something new and exciting. In recent years, she has illustrated tons of different animals for books and other publications. Christina enjoys the research aspect of such projects, saying that each new book is a fascinating new learning experience. She often integrates travel to research for her illustrations. She lives in Ohio with her husband and three cats. Visit Christina's website.