Count Down to Fall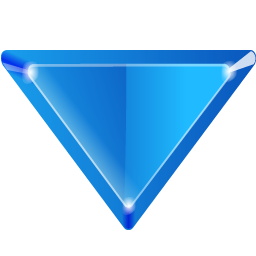 Count backwards from 10 to one during one of the most colorful times of year: fall. Learn about the bright, colorful leaves and the trees from which they fall: aspen, birch, maple, oak, chestnut, linden, pine, beech, dogwood, and sweet gum. Watch the animals frolicking in the crisp, autumn air as they get ready for the approaching cold winter. The "For Creative Minds" educational section includes: Plant parts, Leaves—the shape of it all, What Good are Plants?, and Match the Leaves Activity.
This nonfiction picture book with a cuddle factor and rhyming text includes a 4-page
For Creative Minds
section in the back of the book and a 36-page cross-curricular
Teaching Activity Guide
online.
Count Down to Fall
is vetted by experts and designed to encourage parental engagement. Its extensive back matter helps teachers with time-saving lesson ideas, provides extensions for science, math, and social studies units, and uses inquiry-based learning to help build critical thinking skills in young readers. The Spanish translation supports ELL and dual-language programs. The
interactive ebook
reads aloud in both English and Spanish with word highlighting and audio speed control to promote oral language skills, fluency, pronunciation, text engagement, and reading comprehension.
Written by Fran Hawk, Illustrated by Sherry Neidigh
32 pg, 10 x 8.5, Ages 4-8, Grades PK-3, Lexile: AD 1070, AR: 3.5, F&P: M
| | | | |
| --- | --- | --- | --- |
| Hardcover | 9781934359945 | $16.95 | |
| Paperback | 9781607188650 | $10.95 | |
| Spanish Paperback | 9781628553932 | $11.95 | |
| Chinese Paperback | 9781607186854 | $11.95 | |
| EBook | 9781607182870 | Purchase Here | |
| Spanish EBook | 9781628551181 | Purchase Here | |
| Chinese EBook | 9781628553123 | Purchase Here | |

Keywords:

rhyme, seasons, counting backwards, seasons, plant-animal interaction, math, life science, natural resources

Animals in the book:

raccoon, opossum, cat, squirrel, black bear, turtle, chipmunk, owl, deer, beave

Vetters:

Thanks to Dr. John O'Keefe and Pamela M. Snow at Fisher Museum, Harvard Forest; to Robert Smith, Arborist and Susan Erickson, Research Coordinator at the Arbor Day Foundation for verifying the accuracy of the information in this book.
Reviews:
Children will be drawn to examine the expressive images of animals and find additional ones along the detailed border featuring close-ups of the tree's bark. This attention to detail makes the book more than a simple counting or seasonal book with both the four-line stanzas and art offering simple facts - School Library Journal
A good choice for cross-curricular use. - Booklist
This backwards counting book is written in simple rhyme describing facts about trees, seeds and leaves. The colorful illustrations inform the text with animals in their natural settings. - Puget Sound Council for the Review of Children's Media
Author/Illustrator Info:
Fran Hawk's favorite things are children, books, and writing. Writing children's books is her dream come true, because it combines all three. Fran resides in South Carolina, and when the famous Hunley submarine was raised from Charleston harbor, she wrote a children's book about the event. Her next book was called Ten Tips for Raising Readers, in which Fran shares all the best information she had gathered about bringing children and books together. One autumn afternoon, Fran was walking as leaves drifted down all around her. She realized she only knew the names of a few of them, so she got some leaf books from the library and worked on identifying them. Then, she thought it would be interesting to write a children's book that would make it fun to learn the names of leaves. The result was Count Down to Fall. Visit Fran's Website.
Sherry Neidigh, a graduate of Ringling School of Art and Design, has been freelance illustrating for over twenty years. Sherry's love of animals and nature comes through in her bright, colorful art. In addition to illustrating Count Down to Fall and The Best Nest for Arbordale, Sherry has illustrated several trade and education titles including Who Needs That Nose?, If I Had a Tail, and Black and White. Sherry lives in South Carolina. Visit Sherry's website.