Dino Tracks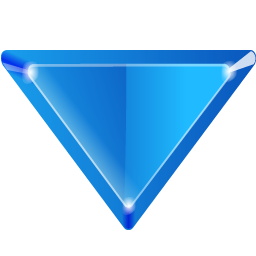 Step back in time and follow dinosaur tracks around the world. Whether made by a few dinosaurs or large groups, these tracks provide clues to the movement and behavior of these lovable ancient creatures. What dinosaurs made the tracks and what do scientists think they were doing when they made them? The author tells the story in rhythmic rhyme that may be sung to the tune of Over the River and Through the Woods.
This nonfiction picture book with a cuddle factor and rhyming text includes a 4-page
For Creative Minds
section in the back of the book and a 58-page cross-curricular
Teaching Activity Guide
online.
Dino Tracks
is vetted by experts and designed to encourage parental engagement. Its extensive back matter helps teachers with time-saving lesson ideas, provides extensions for science, math, and social studies units, and uses inquiry-based learning to help build critical thinking skills in young readers. The Spanish translation supports ELL and dual-language programs. The
interactive ebook
reads aloud in both English and Spanish with word highlighting and audio speed control to promote oral language skills, fluency, pronunciation, text engagement, and reading comprehension.
Written by Rhonda Lucas Donald, Illustrated by Cathy Morrison
32 pg, 10 X 8.5, Ages 4-8, Grades PK-3, Lexile: 700
| | | | |
| --- | --- | --- | --- |
| Hardcover | 9781607186199 | $17.95 | |
| Paperback | 9781607186311 | $9.95 | |
| EBook | 9781607186670 | $12.99 | |
| Spanish Paperback | 9781628553444 | $9.95 | |
| Spanish EBook | 9781628551648 | $12.99 | |

Keywords:

earth systems, human activity, fossils, tracks, dinosaurs, earth science, scientists, rhyme and rhythm, map, dinosaur scientists-jobs

Animals in the book:

dinosaur

Vetters:

Thanks to Jeffrey A. Wilson, Associate Professor, Department of Earth & Environmental Sciences and Associate Curator, Museum of Paleontology at the University of Michigan, for verifying the information in this book.
Reviews:
Helpful facts and explanations are buried within the text. The dinosaurs are colorful and even feathered, yet the text references fictional Jurassic Park? - School Library Journal
The combination of singable text, eye popping illustrations, and an intriguing topic makes this book an ideal text for young readers as well as an ideal read-out-loud book for pre-readers who will enjoy looking at the accompanying pictures and learning to sing the text. - Tundraco: A Resource Guide for Rockhounds
I love being dino detective after reading this book." Reviewed by Shriya, Age 5 - San Francisco Book Review
Author/Illustrator Info:
Award-winning author Rhonda Lucas Donald has written more than a dozen books for children and teachers, including the prequel to Dino Treasures, Dino Tracks. Her recent book Deep in the Desert, won the silver medal in the 2011 Moonbeam Children's Book Awards. She is a member of the Society of Children's Book Writers and Illustrators, National Science Teachers Association, and the Cat Writers Association. Rhonda and her husband share their Virginia home with their dogs, Maggie and Lily, and their very dignified cats, Darwin and Huxley. Visit her website at browntabby.com.



Cathy Morrison may have started her art career in animation but she soon fell in love with illustrating children's books and has been doing so for 20 years. Cathy has illustrated Daisylocks, Nature Recycles: How About You?, Three Little Beavers, Animalogy: Animal Analogies, Dino Tracks, and Dino Treasures for Arbordale. Other titles Cathy has illustrated include Ignacio's Chair, and the Young Patriots Series including Alexander Hamilton, Young Statesman; Frederick Douglass, Young Defender of Human Rights; and Juliette Low, Girl Scout Founder. Cathy works from her home overlooking a beautiful view of the Mummy Range, on the northern side of Rocky Mountain National Park. Check out Cathy's blog at www.cathymorrison.blogspot.com.