Lizard Lady, The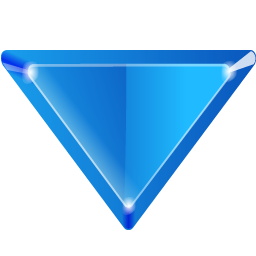 Join the Lizard Lady as she cuts her way through thick Caribbean forests searching for critically endangered St. Croix ground lizards. Hunted to extinction on the island of St. Croix by invasive species brought by colonizing farmers, these lizards are now only found on surrounding islands in the US Virgin Islands. Readers learn that scientists can be women and that the day in a life of a scientist can be anything but boring. Co-author Nicole F. Angeli IS the Lizard Lady--can she help save these animals?
This includes a 4-page
For Creative Minds
section in the back of the book and a 30-page cross-curricular
Teaching Activity Guide
online.
Lizard Lady, The
is vetted by experts and designed to encourage parental engagement. Its extensive back matter helps teachers with time-saving lesson ideas, provides extensions for science, math, and social studies units, and uses inquiry-based learning to help build critical thinking skills in young readers. The Spanish translation supports ELL and dual-language programs. The
interactive ebook
reads aloud in both English and Spanish with word highlighting and audio speed control to promote oral language skills, fluency, pronunciation, text engagement, and reading comprehension.
Written by Jennifer Keats Curtis & Dr. Nicole Angeli, Illustrated by Veronica V. Jones
32 pg, 8.5 X 10, Ages 4-8, Grades K-3, Lexile: 830, F&P: O
| | | | |
| --- | --- | --- | --- |
| Hardcover | 9781607180661 | $17.95 | |
| Paperback | 9781607180913 | $9.95 | |
| Spanish Paperback | 9781607183112 | $11.95 | |
| EBook | 9781607183174 | Purchase Here | |
| Spanish EBook | 9781607183181 | Purchase Here | |
| Chinese EBook | 9781643516646 | Purchase Here | |

Keywords:

environmental education, St. Croix, conservation, critically endangered, invasive species

Animals in the book:

St. Croix ground lizard, green walking stick, pearly-eyed thrasher, land crab, mongoose, brown pelican, flying fish, sea turtle

Vetters:

Thanks to Dr. Robert Powell, Professor of Biology at Avila University, for verifying the accuracy of the information in this book.
Reviews:
A straightforward narrative follows the young, white herpetologist as she looks and listens for animals as part of her fieldwork...the title, also available in Spanish as La dama de las Siguanas, features helpful backmatter (here, further information about the lizards, their adaptations, the scientist, and invasive species), making it particularly welcome in educational settings.
-Kirkus Reviews
This informational story, written by Jennifer Keats Curtis, is filled with interesting facts and tidbits about the St. Croix ground lizard. Young children will be inspired by the work that Dr. Angeli is doing on the island of St. Croix. Filled with beautiful images and text features, this text could be used to not only teach adaptations, but map skills, and the importance of journaling. I see this book being used in writer's workshop as well, helping students to understand how to structure informational in an interesting way for the reader. This is a must read for students and teachers in elementary school.
-Amy Siracusano, Literacy Integration Learning Specialist, Maryland
While especially and unreservedly recommended for elementary school and community library Pets/Wildlife picture book collections.
- Midwest Book Review
Author/Illustrator Info:
Award-winning Jennifer Keats Curtis has penned numerous stories about animals, including Creek Critters, Kali's Story: An Orphaned Polar Bear Rescue (Children's Choice Book Award Winner) and After A While Crocodile: Alexa's Diary (NSTA/CBC Outstanding Science Trade Books for Children), with co-author Dr. Brady Barr of Nat Geo Wild's Dangerous Encounter, Baby Bear's Adoption with wildlife biologists at Michigan's DNR, River Rescue with Tri-State Bird Rescue & Research, Inc.; and Moonlight Crab Count with co-author Dr. Neeti Bathala. The long-time writer's other recent books include The Lizard Lady, with co-author Dr. Nicole Angeli, Maggie: Alaska's Last Elephant and the Animal Helpers series. When not writing, Jennifer can be found among students and teachers, talking about literacy and conservation.
Dr. Nicole F. Angeli is the Lizard Lady in this story. While she has plenty of scientific papers to her name, this is her first children's picture book. Her work with St. Croix ground lizards took place while a student at Texas A&M University and a Smithsonian National Museum of Natural History Predoctoral Fellow. Yes, female scientists really do machete their way through forests! Visit her website to learn more.
Veronica V. Jones is a freelance and children's illustrator from the Northern Virginia area. After graduating from the Catholic University of America with a degree in engineering, she decided to follow her first love, art; and started her career as a freelance illustrator. Veronica started drawing for children in 2010 and has created many covers and interiors since then. Moonlight Crab Count is her debut picture book. Visit her website at www.vvjones.com.