Pandas' Earthquake Escape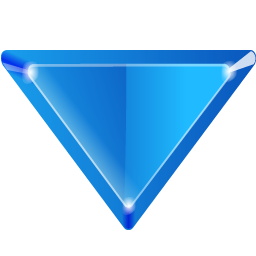 On May 12, 2008, XiXi, a giant panda, escaped from the destroyed Wolong Panda Reserve when a 7.9 earthquake rocked Northern China. After the quake, mother and cub run from the wreckage. Confused and afraid, they get lost! How will they survive outside their reserve? Will they find food? Will they find shelter? And will they safely endure the earthquake after-shocks? The "For Creative Minds" education section includes: Endangered Giant Pandas; Life Cycle Activity; Panda Fun Facts; Shake, Rattle & Roll; The Richter Scale and Magnitude Ranges; and an Earthquake Chart & Map.
This work of narrative nonfiction includes a 5-page
For Creative Minds
section in the back of the book and a 44-page cross-curricular
Teaching Activity Guide
online.
Pandas' Earthquake Escape
is vetted by experts and designed to encourage parental engagement. Its extensive back matter helps teachers with time-saving lesson ideas, provides extensions for science, math, and social studies units, and uses inquiry-based learning to help build critical thinking skills in young readers. The Spanish translation supports ELL and dual-language programs. The
interactive ebook
reads aloud in both English and Spanish with word highlighting and audio speed control to promote oral language skills, fluency, pronunciation, text engagement, and reading comprehension. Tap animals and other things that make noise to hear their sounds.
Written by Phyllis Perry, Illustrated by Susan Detwiler
32 pg, 10 x 8.5, Ages 4-8, Grades PK-3, Lexile: AD 580, AR: 3.9, F&P: M
| | | | |
| --- | --- | --- | --- |
| Hardcover | 9781607180715 | $16.95 | |
| Paperback | 9781607180821 | $8.95 | |
| Spanish Paperback | 9781628554014 | $11.95 | |
| Chinese Paperback | 9781607187233 | $11.95 | |
| EBook | 9781607182955 | Purchase Here | |
| Spanish EBook | 9781628551266 | Purchase Here | |
| Chinese EBook | 9781607187240 | Purchase Here | |
| Indonesian EBook | 9781643513881 | Purchase Here | |
| Thai EBook | 9781643518022 | Purchase Here | |

Keywords:

natural disasters, helping animals, changing habitats, earth systems, human activity, pandas, earthquakes, life science, earth science, Chinese story, environmental education, caring for animals, plate tectonics, map, coordinate grids (math), chart, life cycle, sequencing

Animals in the book:

giant panda

Vetters:

Thanks to seismologist, Dr. Lucile Jones, Chief Scientist, Multi Hazards Project, U. S. Geological Survey and author of Earthquake ABC for Parents for verifying the accuracy of the earthquake information and to Elise Bernardoni, Education Specialist at Friends of the National Zoo, for verifying the giant panda information.
Click for an informative Richter Scale Magnitude Chart
Reviews:
Children will easily connect with the animals' fear and relief, conveyed in their expressive faces. - Booklist
The story shows the steps that the pandas had to take in order to survive outside of their normal environment, and how it came about that they eventually returned to their old home. - Tundraco: A Resource Guide for Rockhounds
A 6-page non-fiction educational section is provided at the back of the book, helping children understand the shifting plates and dynamic earth forces at work, and a 50-page cross-curricular Teaching Activities section is available online. - Canadian Teacher Magazine
Author/Illustrator Info:
Phyllis J. Perry (Pandas' Earthquake Escape) is the author of more than 70 books of poetry, fiction, and nonfiction for children and adults. Phyllis worked with the Boulder, Colorado, Valley Schools as a teacher, principal, curriculum specialist, and director of talented and gifted education before taking early retirement to write full time. She is active in a number of writing-related organizations. She is a member of the Colorado Authors' League and of the Rocky Mountain Chapter of the Society of Children's Book Writers and Illustrators. She participates in the Colorado Council of the International Reading Association and lives in Boulder with her husband, David. They have two daughters and four grandchildren. For more information about Phyllis, visit: phyllisjpery.com
Susan Detwiler is the illustrator of several books for children including the award-winning books Bat Count: A Citizen Science Story (Giverny Award); After A While Crocodile: Alexa's Diary (NSTA-CBC Outstanding Science Trade Book); The Sparrow and the Trees; On the Move (NSTA-CBC Outstanding Trade Book); Big Cat, Little Kitty (Mom's Choice Awards Gold); Pandas' Earthquake Escape (Mom's Choice Awards Gold); and One Wolf Howls (Silver Nautilus Book Award) for Arbordale. She is the author/illustrator of Fine Life For A Country Mouse. Susan is a member of the Society of Children's Book Writers & Illustrators. Books have always been a source of joy in her life, and as a child she particularly loved books with beautiful illustrations. Susan was educated at the Maryland Institute College of Art and lives with her artist husband in Baltimore. Visit her website.