In Arctic Waters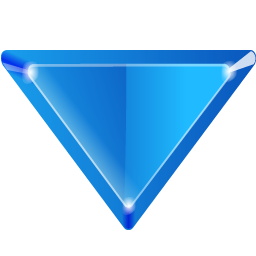 This arctic adaptation of
This is the House that Jack Built
follows polar bears, walruses, seals, narwhals and beluga whales as they chase each other around "the ice that floats in the Arctic waters." Not only is the rhythmic, cumulative prose good for early readers; it is a pure delight to read aloud. The "For Creative Minds" section helps children learn how these animals live in the cold, icy arctic region.
This fictional story with rhyming text includes a 5-page
For Creative Minds
section in the back of the book and a 65-page cross-curricular
Teaching Activity Guide
online.
In Arctic Waters
is vetted by experts and designed to encourage parental engagement. Its extensive back matter helps teachers with time-saving lesson ideas, provides extensions for science, math, and social studies units, and uses inquiry-based learning to help build critical thinking skills in young readers. The Spanish translation supports ELL and dual-language programs. The
interactive ebook
reads aloud in both English and Spanish with word highlighting and audio speed control to promote oral language skills, fluency, pronunciation, text engagement, and reading comprehension. Tap animals and other things that make noise to hear their sounds.
Written by Laura Crawford, Illustrated by Ben Hodson
32 pg, 10 x 8.5, Ages 3-7, Grades PK-2, Lexile: NP -, AR: 3.6 - NQ, F&P: L
| | | | |
| --- | --- | --- | --- |
| Hardcover | 9780976882343 | $15.95 | |
| Paperback | 9781607188629 | $11.95 | |
| Spanish Paperback | 9781628553666 | $11.95 | |
| EBook | 9781607182603 | Purchase Here | |
| Spanish EBook | 9781628550917 | Purchase Here | |
| French EBook | 9781643517360 | Purchase Here | |

Keywords:

rhyme, climate, adapted story, House That Jack Built, Arctic animals, polar, adaptations, life science, food chain

Animals in the book:

beluga whale, narwhal, polar bear, seal, walrus

Vetters:

Thanks to Kate M. Wynne, Marine Mammal Specialist at the University of Alaska Sea Grant Marine Advisory Program, and by Riley Woodford and Sue Steinacher of the Alaska Dept. of Fish and Game, Division of Wildlife Conservation.
Reviews:
The rhyming text is fast-moving and fun. Cartoon facial expressions range from gleeful to panic-stricken... A four-page information section provides basic facts about each of the animals featured, the Inuit, and Arctic waters in general. - School Library Journal
Taken alone, the book is a fun read-aloud, and one children will enjoy on their own. With the addition of the activities and factual information, it provides many avenues for extended learning. Recommended. - Library Media Connection
Be sure to add this book to preschool and elementary shelves for enjoyment and use it to supplement science, geography, or math lessons. It will be a popular kids choice. - Children's Literature
Author/Illustrator Info:
Laura Crawford was an accomplished teacher and reading specialist at Sleepy Hollow School in the Chicago area. While teaching a science unit on the Arctic region, she became fascinated with the unique animals of the Arctic. The cumulative tale, In Arctic Waters, is the result of her curiosity and was written with her students in mind. Laura also authored The Pilgrims' Thanksgiving From A to Z, The American Revolution from A to Z, Postcards from Washington, Postcards from Chicago, and Postcards from New York City. She was an active member of the Society of Children's Book Writers and Illustrators and credits the critique groups with much of her success.


Ben Hodson is an award-winning illustrator of nearly twenty books. He loves creating art and he also loves a good adventure, like hiking the Rocky Mountains with a team of rescued wild burros, living in a mountain village in Nepal, or drawing comics with youth in South Africa. Ben created the artwork for How the Moon Regained Her Shape using acrylic paints, handmade papers, old wallpaper, pencil crayons, gesso, and ink on watercolor paper. He illustrates full time from his home in Ottawa, Canada. Visit Ben's website.