Blackberry Banquet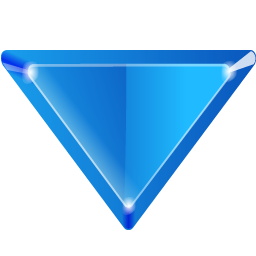 Mmm-mm! Forest animals squeak, tweet, slurp, yip and chomp over the sweet, plump fruit of a wild blackberry bush. But what happens when a bear arrives to take part in the feast? Young children will enjoy following the story by making the animal sounds, and the chaos that strikes upon the bear's arrival will surely bring on the laughter. The cumulative, rhyming text makes for a great read-aloud.
This fictional story includes a 4-page
For Creative Minds
section in the back of the book and a 34-page cross-curricular
Teaching Activity Guide
online.
Blackberry Banquet
is vetted by experts and designed to encourage parental engagement. Its extensive back matter helps teachers with time-saving lesson ideas, provides extensions for science, math, and social studies units, and uses inquiry-based learning to help build critical thinking skills in young readers. The Spanish translation supports ELL and dual-language programs. The
interactive ebook
reads aloud in both English and Spanish with word highlighting and audio speed control to promote oral language skills, fluency, pronunciation, text engagement, and reading comprehension.
Written by Terry Pierce, Illustrated by Lisa Downey
32 pg, 10 x 8.5, Ages 4-8, Grades PK-3, Lexile: NC 680, AR: 1.3 - NQ, F&P: K
| | | | |
| --- | --- | --- | --- |
| Hardcover | 9781934359709 | $16.95 | |
| Paperback | 9781934359280 | $9.95 | |
| Spanish Paperback | 9781628553819 | $11.95 | |
| Chinese Paperback | 9781607184386 | $11.95 | |
| EBook | 9781607182757 | Purchase Here | |
| Spanish EBook | 9781628551068 | Purchase Here | |
| Chinese EBook | 9781607188919 | Purchase Here | |

Keywords:

plant-animal interaction, rhyme, cumuluative phrases, life science, food chain, invasive plants

Animals in the book:

black bear , bluebird, deer, fox, mouse, squirrel

Vetters:

Thanks to Jamie Little, Interpretive Coordinator for Oregon Parks and Recreation; and Alison Heimowitz, Education Coordinator at Clackamas Community College's John Inskeep Environmental Learning Center, and Treasurer of the Environmental Education Association of Oregon for verifying the accuracy of the information in this book.
Reviews:
Perfect for reading aloud, this charming story combines fun rhymes, exclamatory sentences, and zany illustrations. - Your Big Backyard
The rhyming text and repetition make this an enjoyable read-aloud: ?Squirrel skips into the brambles thick./That snacking squirrel gives a great big lick./Slurp! Mmm-mm!/Tweet! Mmm-mm!/Squeak! Mmm-mm!? The illustrations give the fairly realistic animals great facial expressions that work perfectly with the text. - School Library Journal
Teachers can't go wrong with this entertaining book and the activities that contain math, science, geography, and language arts lessons. - Children's Literature Comprehensive Database
Author/Illustrator Info:
Terry Pierce (Blackberry Banquet) is the author of sixteen children's books, including picture books, easy readers, joke books, and non-fiction. Terry now writes full-time, teaches children's writing workshops and is a visiting author at elementary schools. She also proudly serves on the Ventura/Santa Barbara regional board of the SCBWI. Terry was inspired to write Blackberry Banquet by her son (now grown) and their berry-picking family vacations in Oregon. Even though he hated bees (which frequented the blackberry bushes), he knew the lessons of The Little Red Hen and would help her to pick berries anyway. Terry lives in the high desert of California with her husband of thirty years, one goldfish, and a brown bobtailed cat. Visit Terry's Website .
Lisa Downey is a freelance artist and graphic designer. Although she has always been interested in illustrating children's books, it was not until she worked with an in-house design firm at a paperboard book manufacturer that she realized children's books should be her focus. The combination of illustration, design and 3D surfaces to tell a story encompasses everything she has learned and enjoys doing. Lisa's style ranges from cartoonish to very representational. Her favorite medium is pastels. Lisa has illustrated Blackberry Banquet, Julie the Rockhound and Happy Birthday to Whooo? for Arbordale. She lives in the SC Lowcountry, with her very supportive husband, Len, and their cats; Pom Pom and Ophelia. Visit Lisa's website.