Happy Birthday To Whooo?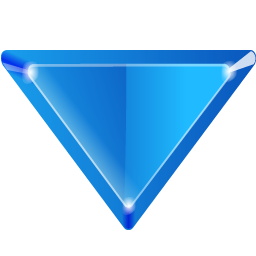 Babies come in all shapes and sizes and are welcomed into all kinds of families. This clever book of baby announcement riddles will have children giggling as they use the various text and illustrated clues to guess what baby was just born. The riddles introduce the life cycle of 12 different animals.The "For Creative Minds" section was vetted for accuracy by educators at the Houston Zoo and includes an "It's a Numbers Game" activity, information on animal families, fun facts about the 12 animals in the riddles, and a "Design a Birth Announcement" craft for a new pet or sibling.
This nonfiction picture book with a cuddle factor and rhyming text includes a 6-page
For Creative Minds
section in the back of the book and a 30-page cross-curricular
Teaching Activity Guide
online.
Happy Birthday To Whooo?
is vetted by experts and designed to encourage parental engagement. Its extensive back matter helps teachers with time-saving lesson ideas, provides extensions for science, math, and social studies units, and uses inquiry-based learning to help build critical thinking skills in young readers. The Spanish translation supports ELL and dual-language programs. The
interactive ebook
reads aloud in both English and Spanish with word highlighting and audio speed control to promote oral language skills, fluency, pronunciation, text engagement, and reading comprehension.
Written by Doris Fisher, Illustrated by Lisa Downey
32 pg, 10 x 8.5, Ages 4-8, Grades PK-3, Lexile: AD 910, AR: 3.7, F&P: N
| | | | |
| --- | --- | --- | --- |
| Hardcover | 9780976882312 | $15.95 | |
| Paperback | 9781934359068 | $8.95 | |
| Spanish Paperback | 9781628553628 | $9.95 | |
| EBook | 9781607182566 | Purchase Here | |
| Spanish EBook | 9781628550870 | Purchase Here | |
| Chinese EBook | 9781628553239 | Purchase Here | |

Keywords:

rhyme, animal babies, life cycles, life science, prediction, number line

Animals in the book:

blue whale, camel, eagle, elephant, flamingo, giraffe, great horned owl, kangaroo, leopard, lion, rabbit, seahorse, skunk

Vetters:

Thanks to educators at the Houston Zoo for verifying the accuracy of the information in this book.
Reviews:
The book concludes with additional facts about the featured subjects and an activity that helps children visualize their actual sizes. Interesting material presented in an unusual way. - School Library Journal
The book's last page presents a creative writing page that allows youngsters to write their own baby announcement. It is the perfect way to end this book. - Children's Literature
Happy Birthday to Whooo? is an adorable book for little ones! The premise is that the reader must figure out, from a unique birth announcement what kind of baby animal was born. - The Old Schoolhouse Magazine
Author/Illustrator Info:
Doris Fisher (Happy Birthday to Whooo?, My Half Day, One Odd Day, and My Even Day) loves writing in verse. She has written a biography, Kelly Clarkson, and a six book series, Grammar All-Stars: The Parts of Speech for Gareth Stevens. Doris is a member of the Society for Children's Book Writers and Illustrators. Her children's writing includes fiction, nonfiction, poetry, word puzzles and mazes. She has been published in various children's magazines including Babybug, Highlights for Children, and Wee Ones Magazine. Doris and her husband live in the Houston, Texas area. They have two grown children. Visit Doris' Website
Lisa Downey is a freelance artist and graphic designer. Although she has always been interested in illustrating children's books, it was not until she worked with an in-house design firm at a paperboard book manufacturer that she realized children's books should be her focus. The combination of illustration, design and 3D surfaces to tell a story encompasses everything she has learned and enjoys doing. Lisa's style ranges from cartoonish to very representational. Her favorite medium is pastels. Lisa has illustrated Blackberry Banquet, Julie the Rockhound and Happy Birthday to Whooo? for Arbordale. She lives in the SC Lowcountry, with her very supportive husband, Len, and their cats; Pom Pom and Ophelia. Visit Lisa's website.