First Fire: A Cherokee Folktale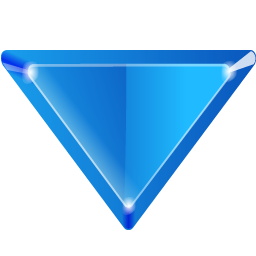 Why are ravens black? Why do screech owl eyes look red in light? How did we get fire? You'll find the answers to those questions in this retelling of a Cherokee pourquoi folktale. The earth was cold and dark but the animals could see fire coming from the tree on the island. They tried to fly or swim to the island to bring back the fire heat and light. What happened to some of the animals? Which animal brought it back and how?
This fictional story includes a 4-page
For Creative Minds
section in the back of the book and a 41-page cross-curricular
Teaching Activity Guide
online.
First Fire
is vetted by experts and designed to encourage parental engagement. Its extensive back matter helps teachers with time-saving lesson ideas, provides extensions for science, math, and social studies units, and uses inquiry-based learning to help build critical thinking skills in young readers. The Spanish translation supports ELL and dual-language programs. The
interactive ebook
reads aloud in both English and Spanish with word highlighting and audio speed control to promote oral language skills, fluency, pronunciation, text engagement, and reading comprehension.
Written by Nancy Kelly Allen, Illustrated by Sherry Rogers
32 pg, 10x8.5, Ages 5-8, Grades K-3, Lexile: 730, F&P: M
| | | | |
| --- | --- | --- | --- |
| Paperback | 9781628552164 | $11.95 | |
| Spanish Paperback | 9781628552256 | $11.95 | |
| EBook | 9781628552522 | Purchase Here | |
| Spanish EBook | 9781628552614 | Purchase Here | |

Keywords:

natural disasters, perseverance, social-emotional skill development, cultural folklore, fire, Cherokee, traditions, map

Animals in the book:

raven, screech owl, hoot owl, horned owl, racer snake, spider

Vetters:

Thanks to Gina K. Burnett, Outreach Coordinator at the Cherokee Heritage Center, for reviewing the accuracy of the information in this book.
Reviews:
This pourquoi tale's text is in a large, clear font accessible to emerging readers. The full-bleed illustrations use a lively palette and the large, animal renderings are quite realistic, which might be frightening to younger readers. - School Library Journal
This would make a good addition to a library's folktale collection, especially given the access to multicurricular teaching activities. - Library Media Connection
Illustrations by Sherry Rogers are vividly depicted and offer vibrant and expressive renderings of this classic tale. First Fire comes highly recommended to classrooms, home and school libraries and for gift giving. - Children's Literary Classics
Author/Illustrator Info:
Award-winning author Nancy Kelly Allen is a retired school librarian who spent her days reading to children and her nights writing for them. Eventually, writing led her down the trail to publication. She has written over forty children's books, including The First Fire: A Cherokee Folktale for Arbordale. Nancy has a master's degree in Education from Morehead State University and a master's in Library and Information Science from the University of Kentucky. Nancy lives with her husband and two dogs in a log cabin in Kentucky. Visit her website at www.nancykellyallen.com.



Sherry Rogers spent twelve years as a corporate graphic designer and artist before "leaving it all behind" for the freelance world of illustrating children's books. Through illustrating The First Fire, Sherry remembers her own ancestor, Na Ni, a Cherokee woman from the mountains of North Carolina. Some of Sherry's other Arbordale titles include The Penguin Lady, Ten for Me, Hey Diddle Diddle, Newton and Me, Moose and Magpie, Paws, Claws, Hands & Feet, and The Deductive Detective; as well as her award-winning titles: Sort It Out!, Kersplatypus, Burro's Tortillas, and If You Were a Parrot. Sherry lives in Northern California with her family and their pets. Visit her website at sherry-rogers.com.