Forest in the Trees, The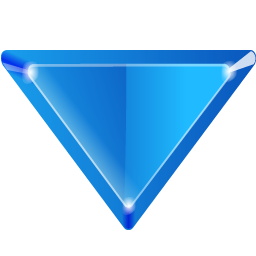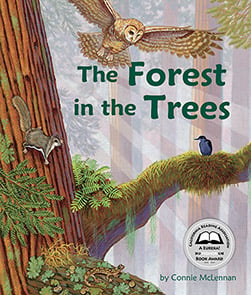 It's common knowledge that coast redwoods are tall, tall trees. In fact, they are the tallest trees in the world. What most people don't know is that there is a whole other forest growing high in the canopy of a redwood forest. This adaptation of The House That Jack Built climbs into this secret, hidden habitat full of all kinds of plants and animals that call this forest home.
Written by Connie McLennan
32 pg, 8.5 x 10, Ages 3-8, Grades P-3, Lexile: 1070, AR: 6.3, F&P: P
| | | | |
| --- | --- | --- | --- |
| Paperback | 9781643513515 | $10.95 | |
| Spanish Paperback | 9781643513522 | $11.95 | |
| German Paperback | 9781643516547 | $11.95 | |
| French Paperback | 9781643516530 | $11.95 | |
| EBook | 9781643513577 | Purchase Here | |
| Spanish EBook | 9781643513584 | Purchase Here | |
| German EBook | 9781643517254 | Purchase Here | |
| French EBook | 9781643517469 | Purchase Here | |

Keywords:

plants, animals, forest, coast redwood, living, nonliving, adaptations, basic needs, plant life cycle

Vetters:

Thanks to Deborah Zierten, Education & Interpretation Manager for Save the Redwoods League for ensuring the accuracy of the information in this book.
Reviews:
VERDICT An engaging read-aloud, peppered with plenty of facts for the scientists in the crowd.—Jody Kopple, Shady Hill School, Cambridge, MA
School Library Journal
McLennan's trunks-to-lichens tour of the redwoods takes readers on a vivid voyage of discovery…Thanks to the vibrant, earthy pictures, the redwoods' immensity and swarming life of the canopy are the highlights. Backmatter aimed at sparking "creative minds" adds opportunities to consider further. A busy redwood outing that will nevertheless stir readers' curiosity.
Kirkus Reviews
The Forest in the Trees creatively writes about the canopy of redwood trees which so few are able to see. The mix of poetic and catchy writing for a younger audience, as well as factual information for an older audience makes this book interesting and engaging for all ages. Everyone can learn something from this book. Ms. McLennan does a great job of capturing an accurate picture of life high up in a redwood forest.
Deborah Zierten, Education and Interpretation Manager of Save the Redwoods League
Author/Illustrator Info:
Award-winning illustrator Connie McLennan spent years as an advertising illustrator before venturing into the world of children's picture books. Before writing and illustrating The Forest in the Trees, she also illustrated Mother Osprey: Nursery Rhymes for Buoys & Gulls; The Rainforest Grew All Around; River Beds: Sleeping in the World's Rivers; Water Beds: Sleeping in the Ocean; and Octavia and her Purple Ink Cloud for Arbordale Publishing. A fine artist as well, Connie is married with one grown son and lives in northern California. Visit her website at ConnieMcLennan.com.