Hungriest Mouth in the Sea, The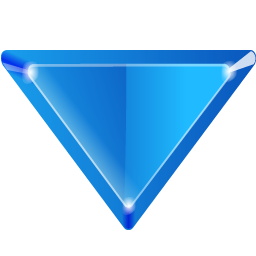 The animals of the South Sea are hungry. But who is hungrier than all of the rest? The kicking krill may swarm and the blue cod are out hunting for dinner, but neither is fierce enough to be tops in this habitat. Could it be the lurking sharks, pointy-tailed rays or the toothy barracuda? Dive into this rhythmic text to discover who is at the top of this food chain.
This nonfiction picture book with a cuddle factor and rhyming text includes a 4-page
For Creative Minds
section in the back of the book and a 35-page cross-curricular
Teaching Activity Guide
online.
The Hungriest Mouth in the Sea
is vetted by experts and designed to encourage parental engagement. Its extensive back matter helps teachers with time-saving lesson ideas, provides extensions for science, math, and social studies units, and uses inquiry-based learning to help build critical thinking skills in young readers. The Spanish translation supports ELL and dual-language programs. The
interactive ebook
reads aloud in both English and Spanish with word highlighting and audio speed control to promote oral language skills, fluency, pronunciation, text engagement, and reading comprehension.
Written by Peter Walters
32 pg, 8.5 x 10, Ages 4-8, Grades K-3, Lexile: AD 670, AR: 3.2, F&P: N
| | | | |
| --- | --- | --- | --- |
| Hardcover | 9781628556315 | $17.95 | |
| Paperback | 9781628556360 | $9.95 | |
| Spanish Paperback | 9781628556414 | $11.95 | |
| EBook | 9781628556568 | Purchase Here | |
| Spanish EBook | 9781628556612 | Purchase Here | |

Keywords:

EE (Environmental Education), food web, rhythm or rhyme, marine mammals, predator/prey, food, chain, food web

Animals in the book:

Antarctic krill, barracuda, cod, great white shark, Hector's dolphin, long-tail ray, moon jelly, New Zealand fur seal, orca, petrel, plankton, seahorse, sperm whale, squid, swordfish, yellow-eyed penguin

Vetters:

Thanks to Jack Cover and Kate Rowe, General Curator and Media Relations Manager at the National Aquarium, for reviewing the accuracy of the information in this book.
Reviews:
A mix of leathery, corrugated, and crinkled-paper collages, which do an impressive job of capturing the details of swimming petrel birds, rosy-pink squid, and other animals...Walter's use of repetition and the book's guessing-game aspect provide read aloud appeal. - Publishers Weekly
An excellent addition to classroom, library, or personal nature collections. - Kirkus Reviews
Fabulous lushly colored, textured, multi- media illustrations lead the reader from page to page by hinting at the next marine creature to appear, following up the food chain of the seas. - Midwest Book Review
Author/Illustrator Info:
After studying art in England and volunteering at a Montessori school, author Peter Walters traveled the world working in childcare and education. While he worked in Ghana, he helped children create their own books, but it was time spent in New Zealand that inspired Peter to write and illustrate his first picture book: The Hungriest Mouth in the Sea. Today, Peter draws inspiration from the rugged coast of Cornwall, England where he explores the green hills and barren moors with his family and Labrador, Tui.