Julie The Rockhound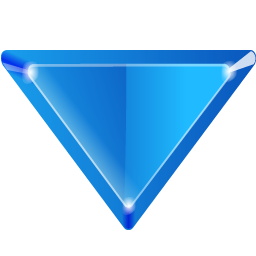 When a young girl finds a sparkly rock buried in the dirt and discovers that it cleans to a beautiful quartz crystal, she is fascinated and becomes Julie the Rockhound. Join Julie as her dad shows her how to dig for minerals and explains the wonders of crystal formation. Combining clever wordplay with earth science, young readers learn about Earth's most abundant mineral "treasure."
This work of narrative nonfiction includes a 4-page
For Creative Minds
section in the back of the book and a 52-page cross-curricular
Teaching Activity Guide
online.
Julie the Rockhound
is vetted by experts and designed to encourage parental engagement. Its extensive back matter helps teachers with time-saving lesson ideas, provides extensions for science, math, and social studies units, and uses inquiry-based learning to help build critical thinking skills in young readers. The Spanish translation supports ELL and dual-language programs. The
interactive ebook
reads aloud in both English and Spanish with word highlighting and audio speed control to promote oral language skills, fluency, pronunciation, text engagement, and reading comprehension.
Written by Gail Langer Karwoski, Illustrated by Lisa Downey
32 pg, 10 x 8.5, Ages 5-9, Grades K-4, Lexile: - 540, AR: 3.0, F&P: O
| | | | |
| --- | --- | --- | --- |
| Hardcover | 9780976494379 | $15.95 | |
| Paperback | 9781607185840 | $9.95 | |
| Spanish Paperback | 9781628553758 | $11.95 | |
| EBook | 9781607182696 | Purchase Here | |
| Spanish EBook | 9781628551006 | Purchase Here | |

Keywords:

earth systems, human activity, rocks, quartz, earth science, natural vs. manmade, Moh's hardness scale, classifying minerals

Animals in the book:

dog

Vetters:

Thanks to Susan Holmes, science educator at the Franklin Institute, for verifying the accuracy of the information in this book.
Reviews:
Soft pastel illustrations make this a warm, accessible introduction to rock collecting. The interplay between Julie and her dad and the infectious enthusiasm passed between the two add to the appeal of digging up treasure in one's own backyard. - School Library Journal
This book would make an excellent addition to earth science lessons and it will keep curious, young rockhounders busy. - Children's Literature Comprehensive Database
Warm watercolor illustrations capture the excitement of a sparkling mineral discovery, the details of the quartz crystal shape, and the relationship between Julie and her father. - Rock & Gem Magazine
Author/Illustrator Info:
Gail Langer Karwoski is an award-winning children's book writer. In addition to Julie the Rockhound , Water Beds: Sleeping in the Ocean (Mom's Choice Best Children's Picture Book Author for 2005), and River Beds: Sleeping in the Worlds Rivers published by Arbordale, Gail has written six other books for young readers including: Tsumani: The True Story of an April Fool's Day Disaster and Quake! Disaster in San Francisco, 1906. Before becoming a full time author, Gail taught in Georgia public schools and she frequently returns to schools as a visiting author. Gail married a rockhound. On their honeymoon, they hiked through lush western forests and stark "forests" of petrified wood. They dove into foamy aquamarine waves in the Pacific Ocean and dug into crumbly turquoise deposits in the Southwestern desert. Since then, they've gone "treasure hunting" for geodes, fossils, and crystals. At the schools where she taught, her classroom was famous because of the "rock box." Now, as owners of a quartz deposit in South Carolina where visitors can try their luck at digging for crystals, Gail and her husband have watched hundreds of people - both young and old - delight in finding sparkly quartz crystals. She wrote Julie the Rockhound to share this delight in our earth's treasures with children and their parents. Gail lives near the University of Georgia with her husband, two daughters, and three bossy cats. Visit Gail's Website.
Lisa Downey is a freelance artist and graphic designer. Although she has always been interested in illustrating children's books, it was not until she worked with an in-house design firm at a paperboard book manufacturer that she realized children's books should be her focus. The combination of illustration, design and 3D surfaces to tell a story encompasses everything she has learned and enjoys doing. Lisa's style ranges from cartoonish to very representational. Her favorite medium is pastels. Lisa has illustrated Blackberry Banquet, Julie the Rockhound and Happy Birthday to Whooo? for Arbordale. She lives in the SC Lowcountry, with her very supportive husband, Len, and their cats; Pom Pom and Ophelia. Visit Lisa's website.