Kersplatypus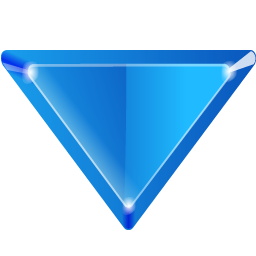 When a strange creature appears after the big rains, Australian animals wonder what he could be! His fur, feet, tail, and duck-like bill remind each animal of something different. But with a "down-under" spirit, they all pitch in to help him discover where he belongs. Kersplatypus is the story of one creature's journey to find his place in the world and how he sometimes falls flat on the way there.
This fictional story includes a 5-page
For Creative Minds
section in the back of the book and a 32-page cross-curricular
Teaching Activity Guide
online.
Kersplatypus
is vetted by experts and designed to encourage parental engagement. Its extensive back matter helps teachers with time-saving lesson ideas, provides extensions for science, math, and social studies units, and uses inquiry-based learning to help build critical thinking skills in young readers. The Spanish translation supports ELL and dual-language programs. The
interactive ebook
reads aloud in both English and Spanish with word highlighting and audio speed control to promote oral language skills, fluency, pronunciation, text engagement, and reading comprehension.
Written by Susan K. Mitchell, Illustrated by Sherry Rogers
32 pg, 10 x 8.5, Ages 3-7, Grades PK-2, Lexile: - 510, AR: 3.2, F&P: NL
| | | | |
| --- | --- | --- | --- |
| Hardcover | 9781934359075 | $16.95 | |
| Paperback | 9781934359235 | $8.95 | |
| Spanish Paperback | 9781628553772 | $11.95 | |
| EBook | 9781607182719 | Purchase Here | |
| Spanish EBook | 9781628551020 | Purchase Here | |
| Portuguese EBook | 9781643516479 | Purchase Here | |

Keywords:

behavioral adaptation, physical adaptation, perseverance, self-confidence, social-emotional skill development, Australian animals, adaptations, life science, mammal, animal classification

Animals in the book:

bandicoot, blue-tongued skink , brushtail possum , kookaburra , platypus, wallaby

Vetters:

Thanks to Geoff Williams of the Australian Platypus Conservancy and to Ron Fricke, Deputy Director of the Toledo Zoo for verifying the accuracy of the information in this book.
Reviews:
Rogers's mixed-media art offers detailed renderings of Australian species, but also anthropomorphizes them: the bandicoot walks with a cane, a possum wears a flower behind her ear, etc. Back matter introduces a schoolroom flavor, with some educational activities and discussion starters - Publishers Weekly
Additional pages of fun facts about the platypus and other animals native to Australia round out this delightful, enthusiastic, and educational picturebook.- Midwest Book Review
What an endearing character found in Kersplatypus. When the animals of the Australian Outback find this unusual animal, they are bound and determined to help it find its home. - Wee Ones Magazine
Author/Illustrator Info:
Susan K. Mitchell (The Rainforest Grew All Around and Kersplatypus) is a children's author with many hats in her collection: author, mom, wife, pre-school teacher, and Spanish teacher. Susan loves creating a silly world of words for kids. The idea of Kersplatypus quite literally came from a word she made up when her youngest daughter fell down one day. Surrounded by kids all day, every day, she has no shortage of story ideas. Susan is also the author of two other picture books: The Rainforest Grew All Around and Stone Pizza. She has also written more than fourteen non-fiction chapter books for older readers on topics ranging from entertainment. to architecture, to animals. Susan, her husband, and two wonderful daughters live outside of Houston with their dog and two crazy cats. Visit Susan's Website.
Sherry Rogers spent twelve years as a corporate graphic designer and artist before "leaving it all behind" for the freelance world of illustrating children's books. Through illustrating The First Fire, Sherry remembers her own ancestor, Na Ni, a Cherokee woman from the mountains of North Carolina. Some of Sherry's other Arbordale titles include The Penguin Lady, Ten for Me, Hey Diddle Diddle, Newton and Me, Moose and Magpie, Paws, Claws, Hands & Feet, and The Deductive Detective; as well as her award-winning titles: Sort It Out!, Kersplatypus, Burro's Tortillas, and If You Were a Parrot. Sherry lives in Northern California with her family and their pets. Visit her website at sherry-rogers.com.