Day in the Salt Marsh, A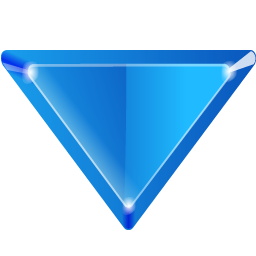 Enjoy a day in one of the most dynamic habitats on earth: the salt marsh. Fun-to-read, rhyming verse introduces readers to hourly changes in the marsh as the tide comes and goes. Watch the animals that have adapted to this ever-changing environment as they hunt for food or play in the sun, and learn how the marsh grass survives even when it is covered by saltwater twice a day. An activity on adaptations is included in the "For Creative Minds" section.
This nonfiction picture book with a cuddle factor and rhyming text includes a 5-page
For Creative Minds
section in the back of the book and a 54-page cross-curricular
Teaching Activity Guide
online.
A Day in the Salt Marsh
is vetted by experts and designed to encourage parental engagement. Its extensive back matter helps teachers with time-saving lesson ideas, provides extensions for science, math, and social studies units, and uses inquiry-based learning to help build critical thinking skills in young readers. The Spanish translation supports ELL and dual-language programs. The
interactive ebook
reads aloud in both English and Spanish with word highlighting and audio speed control to promote oral language skills, fluency, pronunciation, text engagement, and reading comprehension.
Written by Kevin Kurtz, Illustrated by Consie Powell
32 pg, 10 x 8.5, Ages 4-8, Grades PK-3, Lexile: - 730, AR: 5.4, F&P: M
| | | | |
| --- | --- | --- | --- |
| Hardcover | 9780976882350 | $15.95 | |
| Paperback | 9781934359198 | $10.95 | |
| Spanish Paperback | 9781628553734 | $11.95 | |
| Chinese Paperback | 9781607183952 | $11.95 | |
| EBook | 9781607182672 | Purchase Here | |
| Spanish EBook | 9781628550986 | Purchase Here | |
| Chinese EBook | 9781607187066 | Purchase Here | |

Keywords:

rhyme, behavioral adaptation, physical adaptation, habitat, tides, telling time, hour (math), adaptations, marine animals, life science, earth science, plant and animal interactions, adaptations, Day In the Habitat Series

Animals in the book:

blue crab, bottlenose dolphin, diamondback terrapin, dolphin, fiddler crab, flounder, great blue heron, horseshoe crab , marsh rabbits, oyster, periwinkle snail, raccoon, river otter, sea gull, shrimp

Vetters:

Thanks to Susan-Marie Stedman, Wetland Team Leader at NOAA Fisheries Office of Habitat Conservation for verifying the accuracy of the book, including the "For Creative Minds" educational section.
Other books in this "Day In the Habitat Series" include:
Reviews:
This book introduces the salt marsh habitat and the essential role this ecosystem plays. Rhyming text describes the plants and animals that live in the marsh and the changes that take place as the tide rises and falls throughout the day. - Ranger Rick Magazine
An inviting approach to an interesting ecosystem. - School Library Journal
Further, teachers will be able to develop interdisciplinary lessons in math, science, and geography. The format, with rhyming verses, makes the book interesting and fun to read. - The American Biology Teacher
Author/Illustrator Info:
Award-winning author Kevin Kurtz holds degrees in English literature and elementary education and started his career by working at a marine biology lab. Since then, he has combined all of these experiences by working as an environmental educator and curriculum writer for organizations such as the South Carolina Aquarium, the Science Factory Children's Museum, and the Center for Birds of Prey. Kevin has authored A Day in the Deep, A Day on the Mountain, and A Day in the Salt Marsh for Arbordale. Kevin also wrote Uncovering Earth's Secrets after spending eight weeks as the Educator at Sea aboard the marine geology research vessel JOIDES Resolution. Visit Kevin's website for more information.




Consie Powell is an author, illustrator and a visual storyteller. Because she loves the outdoors, much of her work centers on nature and the environment. In addition to illustrating A Day in the Salt Marsh, Consie has also written and illustrated the award-winning Leave Only Ripples: A Canoe Country Sketchbook ( which won the Sigurd Olson Nature Writing Award), The First Day of Winter, Amazing Apples, Old Dog Cora and the Christmas Tree, A Bold Carnivore: An Alphabet of Predators and has illustrated Baby Bear Isn't Hungry and Who Lives in the Snow? She also edits, designs, illustrates and occasionally writes for the North Carolina WILD Notebook (the young readers' feature in the monthly Wildlife in North Carolina magazine), and has created artwork for the North Carolina Museum of Natural Sciences and the North Carolina Zoo. Consie and her husband spend the academic year in North Carolina and the summer in the isolated lake country of northern Minnesota where she loves to paddle her wooden canoe and explore marshes and bogs. And, of course, she always has her sketchbook handy. Visit Consie's website.