Best Nest, The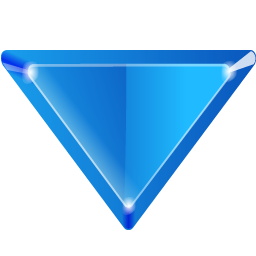 Long ago, when the world was young, the magpies' nests were the envy of all other birds. To help the other birds, Maggie Magpie patiently explained how to build a nest. But some birds were impatient and flew off without listening to all the directions, which is why, to this day, birds' nests come in all different shapes and sizes. This clever retelling of an old English folktale teaches the importance of careful listening.
This fictional story includes a 4-page
For Creative Minds
section in the back of the book and a 30-page cross-curricular
Teaching Activity Guide
online.
The Best Nest
is vetted by experts and designed to encourage parental engagement. Its extensive back matter helps teachers with time-saving lesson ideas, provides extensions for science, math, and social studies units, and uses inquiry-based learning to help build critical thinking skills in young readers. The Spanish translation supports ELL and dual-language programs. The
interactive ebook
reads aloud in both English and Spanish with word highlighting and audio speed control to promote oral language skills, fluency, pronunciation, text engagement, and reading comprehension.
Written by Doris L. Mueller, Illustrated by Sherry Neidigh
32 pg, 10 x 8.5, Ages 4-8, Grades PK-3, Lexile: AD 830, AR: 4.1, F&P: N
| | | | |
| --- | --- | --- | --- |
| Hardcover | 9781934359099 | $16.95 | |
| Paperback | 9781934359259 | $8.95 | |
| Spanish Paperback | 9781628553796 | $11.95 | |
| EBook | 9781607182733 | Purchase Here | |
| Spanish EBook | 9781628551044 | Purchase Here | |
| Chinese EBook | 9781607188896 | Purchase Here | |

Keywords:

adapted story, The Magpie Nest, perseverance, social-emotional skill development, birds, plant-animal interaction, nest building, following directions, life science, adaptations, plant/animal interaction

Animals in the book:

Brewer's lackbird, common grackle, killdeer, magpie, meadowlark, mourning dove, northern oriole, robin, screech-owl, starling, whip-poor-will

Vetters:

Thanks to Anne Hobbs, Dr. Miyoko Chu, and Katherine Smith of the Cornell Lab of Ornithology for verifying the accuracy of the information in this book.
Reviews:
Engagingly written by Doris L. Mueller and beautifully enhanced with the full color art work of Sherry Neidigh, "The Best Nest" is the retelling of an old English folktale about how long ago magpies built nests that were the envy of all the other birds. - Midwest Book Review
Without being didactic, the lesson rings clear that it is important to listen to all of what is being taught. The illustrator's soft, realistic pictures mesh well with the text to make a winning product.? - Children's Literature Comprehensive Database
This picture book offers information about birds wrapped in a fictional tale. The illustrations are finely detailed, and there is a matching game at the end that offers additional information to expand the learning.? - The Reading Tub
Author/Illustrator Info:
Doris L. Mueller (The Best Nest) was a teacher and professor at every level from kindergarten through graduate school. Some of her previous books include a picture book, Small One's Adventure, a middle-grade novel, Marryin' Sam, and a biography, M. Jeff Thompson: Missouri's Swamp Fox. Doris recalled that whenever she failed to listen to instructions, her mother would tell her an Old English Tale of how, when the magpie tried to teach the birds how to build a beautiful, strong nest like hers, all but one failed to attend to her instructions and went off to build inadequate nests. She retold the story, substituting birds native to the US, and added factual information telling how various birds build their nests for The Best Nest. Doris lived with her husband on a small lake outside of St. Louis and had many bird visitors at their bird feeders woodpeckers, humming birds, nuthatches, and goldfinches, among others. Their own children are grown and have flown the nest.
Sherry Neidigh, a graduate of Ringling School of Art and Design, has been freelance illustrating for over twenty years. Sherry's love of animals and nature comes through in her bright, colorful art. In addition to illustrating Count Down to Fall and The Best Nest for Arbordale, Sherry has illustrated several trade and education titles including Who Needs That Nose?, If I Had a Tail, and Black and White. Sherry lives in South Carolina. Visit Sherry's website.