Octavia and Her Purple Ink Cloud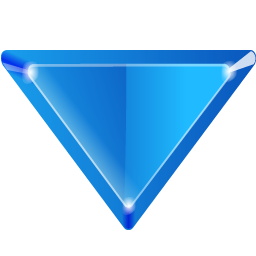 Octavia Octopus and her sea-animal friends love playing camouflage games to practice how they would hide from a "big, hungry creature." Octavia, however, just cannot seem to get her colors right when she tries to shoot her purple ink cloud. What happens when the big, hungry shark shows up looking for his dinner? This creative book introduces basic colors along with the camouflage techniques of various sea animals – a great introduction to marine biology! The "For Creative Minds" educational section includes fun facts about octopuses and animal camouflage and protection. The craft uses primary colors (paint or tissue paper) to help children learn about blending colors.
This fictional story includes a 3-page
For Creative Minds
section in the back of the book and a 27-page cross-curricular
Teaching Activity Guide
online.
Octavia and Her Purple Ink Cloud
is vetted by experts and designed to encourage parental engagement. Its extensive back matter helps teachers with time-saving lesson ideas, provides extensions for science, math, and social studies units, and uses inquiry-based learning to help build critical thinking skills in young readers. The Spanish translation supports ELL and dual-language programs. The
interactive ebook
reads aloud in both English and Spanish with word highlighting and audio speed control to promote oral language skills, fluency, pronunciation, text engagement, and reading comprehension.
Written by Donna Rathmell German & Doreen Rathmell
32 pg, 10 x 8.5, Ages 3-7, Grades PK-2, Lexile: AD 730, AR: 3.4, F&P: L
| | | | |
| --- | --- | --- | --- |
| Hardcover | 9780976494355 | $15.95 | |
| Paperback | 9781607185864 | $9.95 | |
| Spanish Paperback | 9781628553598 | $11.95 | |
| EBook | 9781607182535 | Purchase Here | |
| Spanish EBook | 9781628550849 | Purchase Here | |

Keywords:

behavioral adaptation, physical adaptation, perseverance, social-emotional skill development, camouflage and protection, marine animals, life science,, camouflage, adaptations

Animals in the book:

clownfish, flounder, parrotfish, porcupinefish, octopus, seahorse, sea turtle, shark

Vetters:

Thanks to educators at the South Carolina Aquarium for verifying the accuracy of this book.
| | | | |
| --- | --- | --- | --- |
| | | | |
Reviews:
This complete package is a must in schools, homes, and libraries with young children. - Children's Literature Comprehensive Database
Perhaps the best use of Octavia is as a 'read-to' book. Youngsters will be drawn repeatedly to the gorgeous underwater scenes, trying to spot the shark lurking somewhere in the background of the double-page spreads, and they are sure to pick up a little natural history along the way. - Science Books & Films
"This highly informative story is supplemented with fun facts in the back of the book and a 'color your own ink cloud' color-sheet meant for reproducing. Highly recommended for all picture book collections." - Baker & Taylor's Cats Meow
Author/Illustrator Info:
Doreen Rathmell (Octavia and Her Purple Ink Cloud) and her sister, Donna (see Carolina's Story above) collaborated on this book. Doreen is an elementary school teacher and former elementary school librarian. This is Doreen's first book. Both sisters have a passion for children's books and believe that reading to children is the best way to instill imagination and a love for learning. The annual family beach reunion and a Discovery Channel program about octopuses sparked the beginnings of "Octavia."





Donna Rathmell German (Carolina's Story and Octavia) is the author of 16 cookbooks, four of which were New York Times best-sellers including The Bread Machine Cookbook Series, which have sold more than 3 million copies. The 1990's brought extensive media experience promoting her cookbooks, with appearances on such nationally respected programs as The Today Show, The 700 Club, Attitudes with Linda Dano, QVC, and a host of other radio and television programs. Donna is a volunteer at the South Carolina Aquarium, where she has developed a keen interest in their sea turtle rescue program. It was there that she met Barbara Bergwerf, the photographer for Carolina's Story. Two of life's inspirations led to the writing of Carolina's Story: one day, several years ago, the dock master at the marina called to ask Donna to safeguard an injured sea turtle that stranded nearby. As she and her daughter waited for the rescue team to arrive, she began to think about the importance of helping endangered turtles thrive in their natural environment. The second inspiration occurred when Donna was introduced to the Sea Turtle Hospital. She recalled an incident from years before when her then five-year-old daughter was injured in a fall and had to be rushed to a nearby Children's Hospital. The terrifying experience of emergency surgery and the attendant tests and medications brought to mind the same treatments she was seeing with the turtles. She saw both experiences as a way to increase children's awareness and respect for the natural world, and wrote a book that is also an invaluable resource for educating children on what to expect from their own medical treatment. Visit Donna's Website