Otis the Owl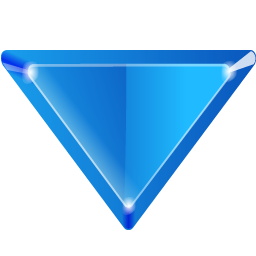 In beautifully detailed photographs, Mary Holland captures the first few months of a baby barred owl's life. The huge eyes and fluffy feathers will steal the hearts of readers as they learn how barred owl parents ready their young owlets for the big world outside the nest. Follow along as Otis learns to eat, fights with his sister, and prepares for flight.
This nonfiction picture book with a cuddle factor includes a 4-page
For Creative Minds
section in the back of the book and a 35-page cross-curricular
Teaching Activity Guide
online.
Otis the Owl
is vetted by experts and designed to encourage parental engagement. Its extensive back matter helps teachers with time-saving lesson ideas, provides extensions for science, math, and social studies units, and uses inquiry-based learning to help build critical thinking skills in young readers. The Spanish translation supports ELL and dual-language programs. The
interactive ebook
reads aloud in both English and Spanish with word highlighting and audio speed control to promote oral language skills, fluency, pronunciation, text engagement, and reading comprehension. Tap animals and other things that make noise to hear their sounds.
Written by Mary Holland
32 pg, 8.5x10, Ages 4-9, Grades K-3, Lexile: AD 870, AR: 3.9, F&P: O
| | | | |
| --- | --- | --- | --- |
| Hardcover | 9781628559392 | $17.95 | |
| Paperback | 9781628559408 | $11.95 | |
| Spanish Paperback | 9781628559415 | $11.95 | |
| French Paperback | 9781643516134 | $11.95 | |
| EBook | 9781628559446 | Purchase Here | |
| Spanish EBook | 9781628559453 | Purchase Here | |
| French EBook | 9781643516165 | Purchase Here | |

Keywords:

barred owls, food, growth and change, learned behavior, life cycle, birds of prey, physical adaptation, raptors

Animals in the book:

barred owls

Vetters:

Thanks to Margaret Fowle, Conservation Biologist with Audubon Vermont, and to Sandy Beck, Education Director at the St. Francis Wildlife Association, for verifying the accuracy of this book.
Reviews:
Otis the Owl is a must–have for the elementary classroom and at–home libraries and this 32–page book, stocked with superior factual information about owls, will not sit on the shelf for very long!
-NSTA Recommends
Holland, a naturalist and a skilled nature photographer, offers a visually captivating picture book on owls.
-Booklist
Watch in wonder as Otis transforms from a tiny ball of fluff into a predator on the cusp of stretching his feathers beyond the safety of his family tree, in Otis the Owl, a real-life glimpse into the world of the woodland Barred Owl. Nature photographer Mary Holland's breathtaking images capture the fierce beauty found in birds of prey, and candid commentary educates and enlightens while engaging audiences with questions, quizzes, and creative thinking.
-Foreword Reviews
Author/Illustrator Info:

Mary Holland is a naturalist, nature photographer, columnist, and award-winning author with a life-long passion for natural history. After graduating from the University of Michigan's School of Natural Resources, Mary worked as a naturalist at the Museum of the Hudson Highlands in New York state, directed the state-wide Environmental Learning for the Future program for the Vermont Institute of Natural Science, worked as a resource naturalist for the Massachusetts Audubon Society, and designed and presented her own "Knee-High Nature Programs" for libraries and elementary schools throughout Vermont and New Hampshire.

Her children's books with Arbordale include Animal Tracks and Traces, Animal Homes, Otis the Owl, Ferdinand Fox's First Summer (NSTA / CBC Most Outstanding Science Trade Book and Moonbeam Children's Book Award), The Beavers' Busy Year, Yodel the Yearling, Animal Skins, Animal Ears, Animal Tails, Animal Noses, Animal Eyes, Animal Legs, and Animal Mouths (NSTA / CBC Most Outstanding Science Trade Book). Mary's book Naturally Curious: a Photographic Field Guide and Month-by-Month Journey Through the Fields, Woods and Marshes of New England won the 2011 National Outdoor Book Award for the Nature Guidebook category. Naturally Curious Day by Day was published in 2016. Mary lives in Vermont with her lab, Greta. Visit Mary's blog at Naturally Curious with Mary Holland.