Rainforest Grew All Around, The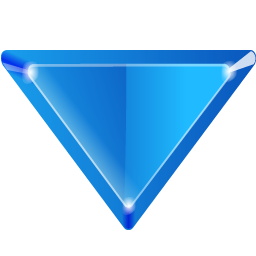 Imaginations will soar from the forest floor, up through the canopy and back down again, following the circle of life in this clever adaptation of the song "The Green Grass Grew All Around." The jungle comes alive as children learn about a wide variety of the animals (jaguars, emerald tree boas, leafcutter ants, sloths, poison dart frogs, toucans, and bats) and plants (kapok trees, liana vines, and bromeliads) living in the lush Amazon rainforest. Delve even deeper into the jungle using sidebars and the three-page "For Creative Minds" educational section.
This nonfiction picture book with a cuddle factor and rhyming text includes a 3-page
For Creative Minds
section in the back of the book and a 23-page cross-curricular
Teaching Activity Guide
online.
The Rainforest Grew All Around
is vetted by experts and designed to encourage parental engagement. Its extensive back matter helps teachers with time-saving lesson ideas, provides extensions for science, math, and social studies units, and uses inquiry-based learning to help build critical thinking skills in young readers. The Spanish translation supports ELL and dual-language programs. The
interactive ebook
reads aloud in both English and Spanish with word highlighting and audio speed control to promote oral language skills, fluency, pronunciation, text engagement, and reading comprehension. Tap animals and other things that make noise to hear their sounds.
Written by Susan K. Mitchell, Illustrated by Connie McLennan
32 pg, 10 x 8.5, Ages 3-7, Grades PK-2, Lexile: NC 980, AR: 4.4, F&P: M
Keywords:

climate, habitat, adapted story, Green Grass Grew All Around, rainforest, plant adaptations, seed dispersal, cumulative text, life science, recipe, natural resources

Animals in the book:

bat, emerald tree boa, jaguar, panther, puma, mountain lion, leafcutter ant, owl butterfly, poison dart frog, sloth, toucan

Vetters:

Thanks to David Oren of the Nature Conservancy, Amazon Conservation Program for verifying the accuracy of the information in this book.
Reviews:
Teachers looking for a rainforest book that invites participation will want to sing this one aloud, as they share the striking illustrations with their classes. - Booklist
Filled with beautiful illustrations and lyrical text, The Rainforest Grew All Around is an excellent resource to introduce children to the wonders of rainforests, an important step in teaching children to be good stewards of Planet Earth. -Rainforest Alliance
This lively introduction to plants and animals of the Amazon rainforest is organized around the towering kapok tree. - School Library Journal
Author/Illustrator Info:
Susan K. Mitchell (The Rainforest Grew All Around and Kersplatypus) is a children's author with many hats in her collection: author, mom, wife, pre-school teacher, and Spanish teacher. Susan loves creating a silly world of words for kids. The idea of Kersplatypus quite literally came from a word she made up when her youngest daughter fell down one day. Surrounded by kids all day, every day, she has no shortage of story ideas. Susan is also the author of two other picture books: The Rainforest Grew All Around and Stone Pizza. She has also written more than fourteen non-fiction chapter books for older readers on topics ranging from entertainment. to architecture, to animals. Susan, her husband, and two wonderful daughters live outside of Houston with their dog and two crazy cats. Visit Susan's Website.
Award-winning illustrator Connie McLennan spent years as an advertising illustrator before venturing into the world of children's picture books. Before writing and illustrating The Forest in the Trees, she also illustrated Mother Osprey: Nursery Rhymes for Buoys & Gulls; The Rainforest Grew All Around; River Beds: Sleeping in the World's Rivers; Water Beds: Sleeping in the Ocean; and Octavia and her Purple Ink Cloud for Arbordale Publishing. A fine artist as well, Connie is married with one grown son and lives in northern California. Visit her website at ConnieMcLennan.com.