Ready, Set . . . WAIT! What Animals Do Before a Hurricane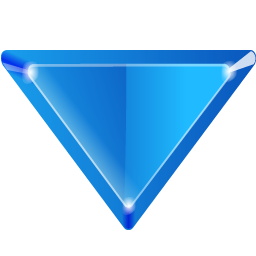 Hurricane . . . just the word brings to mind the power of these natural disasters. Humans watch the news and know of impending arrival. We board up windows and gather supplies. We might huddle in our homes or go inland. Then we wait for the storm to arrive. But what do wild animals do? Do they know when a storm is coming? If so, how do they prepare? This book explains how nine animals sense, react, and prepare for a hurricane. Based on research or observations, the brief portraits are explained in simple, poetic language for children of all ages.
This nonfiction picture book with a cuddle factor includes a 6-page
For Creative Minds
section in the back of the book and a 50-page cross-curricular
Teaching Activity Guide
online.
Ready, Set . . . WAIT!
is vetted by experts and designed to encourage parental engagement. Its extensive back matter helps teachers with time-saving lesson ideas, provides extensions for science, math, and social studies units, and uses inquiry-based learning to help build critical thinking skills in young readers. The Spanish translation supports ELL and dual-language programs. The
interactive ebook
reads aloud in both English and Spanish with word highlighting and audio speed control to promote oral language skills, fluency, pronunciation, text engagement, and reading comprehension.
Written by Patti R Zelch
32 pg, 10 x 8.5, Ages 4-9, Grades PK-4, Lexile: AD 710, AR: 3.0, F&P: M
| | | | |
| --- | --- | --- | --- |
| Hardcover | 9781607180722 | $16.95 | |
| Paperback | 9781607180838 | $8.95 | |
| Spanish Paperback | 9781628554021 | $11.95 | |
| EBook | 9781607182962 | Purchase Here | |
| Spanish EBook | 9781628551273 | Purchase Here | |

Keywords:

natural disasters, weather, earth systems, human activity, hurricane, behavioral adaptations, life science, earth science, scientific observation, chart

Animals in the book:

fish, dolphin, shark, lobster, manatee, sea gull, heron, pelican, crocodile, butterfly, rabbit

Vetters:

Thanks to Erica Rule, Outreach Coordinator, and Neal Dorst, Research Meteorologist, both of NOAA's Atlantic Oceanographic and Meteorological Laboratory, for verifying the hurricane information. And thanks to the many scientists and researchers (listed in the book's dedication) who verified the animal information.
Reviews:
Clearly written and nicely illustrated with colorful paintings, this picture book will be a useful resource in hurricane-prone areas and an appealing addition to classroom units on weather. - Booklist
The end of this engaging book invites us to learn more about hurricanes as natural disasters?with expanded vocabulary, map skills, ways that humans prepare for storms, and what the numbers on the Saffir-Simpson Hurricane Scale mean to us. - NSTA Recommends
People are forewarned of the arrival of a hurricane and have time to prepare. But what about animals? This picture book explains how animals can forecast trouble and prepare for a hurricane. - Scholastic Instructor
Author/Illustrator Info:
Influenced by wildlife around her, Patti Zelch's stories have been published in magazines and anthologies. While preparing for a hurricane, her grandson asked her what wild animals would do during the storm. After much research, she learned that some wildlife seem to sense upcoming storms long before humans.Ready, Set, Wait! is the result of her research and is her debut picture book. A retired teacher, Patti and her husband split the year between southern Florida and North Carolina.