Sea Slime: It's Eeuwy, Gooey and Under the Sea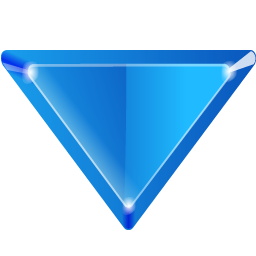 Snails and sea slugs use Sea Slime. But, did you know that coral and clownfish need slime too? Marine scientist Ellen Prager takes us deep into the sea to introduce us to fascinating and bizarre animals that use slime to capture their food, protect themselves from harm, or even move from place to place in their underwater environment.
This nonfiction picture book with a cuddle factor includes a 4-page
For Creative Minds
section in the back of the book and a 49-page cross-curricular
Teaching Activity Guide
online.
Sea Slime
is vetted by experts and designed to encourage parental engagement. Its extensive back matter helps teachers with time-saving lesson ideas, provides extensions for science, math, and social studies units, and uses inquiry-based learning to help build critical thinking skills in young readers. The Spanish translation supports ELL and dual-language programs. The
interactive ebook
reads aloud in both English and Spanish with word highlighting and audio speed control to promote oral language skills, fluency, pronunciation, text engagement, and reading comprehension.
Written by Ellen Prager, Illustrated by Shennen Bersani
32 pg, 10 x 8.5, Ages 4-8, Grades PK-3, Lexile: 730, AR: P 3.9, F&P: O
| | | | |
| --- | --- | --- | --- |
| Hardcover | 9781628552102 | $17.95 | |
| Paperback | 9781628552195 | $9.95 | |
| Spanish Paperback | 9781628552287 | $11.95 | |
| EBook | 9781628552553 | Purchase Here | |
| Spanish EBook | 9781628552645 | Purchase Here | |

Keywords:

physical adaptation, deep ocean, marine habitat, animal adaptations

Animals in the book:

clownfish, coral, hagfish, jellyfish, moray eels, parrotfish, sea butterflies, sea slug, squid, vampire squid

Vetters:

Thanks to Kimberly B. Ritchie, Ph.D., Senior Scientist and Manager, Marine Microbiology Program at the Mote Marine Laboratory for reviewing this book for accuracy.
Reviews:
The repeated use of the word "slime" (always seen in a bold, dripping font) and the inclusion of well-known sea dwellers, such as dolphins, sharks, jellyfish, and clownfish, will engage young readers - School Library Journal
Prager exudes basic facts about a gallery of marine creatures. These include jellyfish (?Its whole body is see-through SLIME?), slugs, coral, vampire squid and the ever-popular hagfish?which responds to danger with ?undersea goo! Lots of goo! - Kirkus Reviews
Sea Slime is an exciting educational marine book about sea slime for children in grades K-3. - Midwest Book Review
Author/Illustrator Info:
Dr. Ellen Prager, a well-respected marine scientist, consultant, and author, is widely recognized for her expertise and ability to bring science to the layperson. Her books for adults include the acclaimed Sex, Drugs, and Sea Slime: The Oceans' Oddest Creatures and Why They Matter; Chasing Science at Sea: Racing Hurricanes, Stalking Sharks, and Living Undersea with Ocean Experts; The Oceans; and Furious Earth: The Science and Nature of Earthquakes, Volcanoes, and Tsunamis. In addition to Sea Slime: It's Eeuwy, Gooey and Under the Sea, her other children's books include The Restless Earth: Earthquakes and Volcanoes; SAND; Volcanoes; and Earthquakes; and the upcoming middle grade fiction series, The Shark Whisperer: Tristan Hunt and the Sea Guardians. Dr. Prager was the chief scientist for the world's only undersea research station, the Aquarius Reef Base program in Key Largo, FL. For more information, go to her website at earth2ocean.net.

Shennen Bersani is an award-winning illustrator with 2 million copies of her books cherished and read by children, parents, and teachers throughout the world. Her art delivers heartfelt emotion, the wonders of nature and science, and creates a unique joy for learning. Some of Shennen's other illustrated works include River Otter's Adventures; Night Creepers; Cheetah Dreams; Animal Partners; Astro: The Steller Sea Lion; Home in the Cave; The Glaciers are Melting!; Once Upon an Elephant (CBC Children's Choice Book Award); Salamander Season; Sea Slime: It's Eeuwy, Gooey and Under the Sea; The Shape Family Babies; and Shark Baby for Arbordale. She is also the author and illustrator of Achoo! Why Pollen Counts. Shennen lives with her family near Boston. Visit her website at www.shennenbersani.com.