Sort it Out!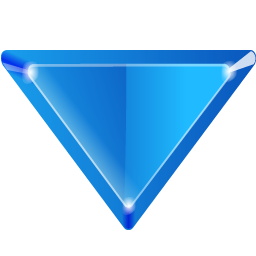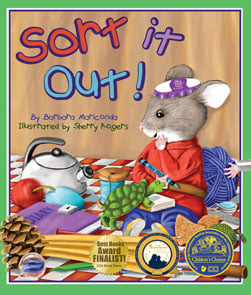 Packy the Packrat's mother has had enough! It's time that he sorts through his ever-growing collection of trinkets and puts them away. Told in rhyme, the text leads the reader to participate in the sorting process by categorizing Packy's piles of things according to like characteristics and attributes. The story promotes and reinforces analogous thinking—a critical thinking skill in math, science, and life. In the "For Creative Minds" education section at the back of the book, the reader can explore even more attributes and characteristics of objects, including color, size, texture, shape, and material.
This fictional story with rhyming text includes a 5-page
For Creative Minds
section in the back of the book and a 22-page cross-curricular
Teaching Activity Guide
online.
Sort it Out!
is vetted by experts and designed to encourage parental engagement. Its extensive back matter helps teachers with time-saving lesson ideas, provides extensions for science, math, and social studies units, and uses inquiry-based learning to help build critical thinking skills in young readers. The Spanish translation supports ELL and dual-language programs. The
interactive ebook
reads aloud in both English and Spanish with word highlighting and audio speed control to promote oral language skills, fluency, pronunciation, text engagement, and reading comprehension.
Written by Barbara Mariconda, Illustrated by Sherry Rogers
32 pg, 10 x 8.5, Ages 5-9, Grades K-4, Lexile: NP -, AR: 3.6, F&P: L
| | | | |
| --- | --- | --- | --- |
| Hardcover | 9781934359112 | $17.95 | |
| Paperback | 9781934359327 | $10.95 | |
| Spanish Hardcover | 9781607186953 | $17.95 | |
| Spanish Paperback | 9781628553826 | $11.95 | |
| EBook | 9781607182764 | Purchase Here | |
| Spanish EBook | 9781628551075 | Purchase Here | |

Keywords:

sorting, prediction, math, rhyme, collect data, living/non-living

Animals in the book:

pack rat

Vetters:

Thanks to Mary Santilli, Presidential Award Recipient for Elementary Mathematics (CT 1991) for verifying the accuracy of the information in this book.
Reviews:
Most collections would benefit from this simple entry into the world of mathematics. - School Library Journal
A great read-aloud story book ideal for stimulating young minds. - Midwest Book Review
Children who are studying patterns and sorting will find this book interesting, especially because the packrat has so many different ways to sort objects in addition to using color, size, and shape. Some ways are not necessarily obvious. - Teaching Children Mathematics
Author/Illustrator Info:
Barbara Mariconda (Ten for Me and Sort it Out!) is one of those people who has done it all! An educator (K-6), a mentor teacher, an adjunct professor of Children's Literature and Process Writing, Barbara has also written a wide variety of musicals, songs, and books. She has worked with Children's Television Workshop and Cherry Lane music on the creative staff of the Sesame Street Music Magazine. In addition to writing workbooks and beginning readers, her middle grade novel, Turn the Cup Around, was nominated for an Edgar Allan Poe Award for best children's mystery. She has also published numerous professional books for teachers, frequently speaks on the topic of writing for and with children, and provides professional development for teachers at seminars across the country. She is a partner in the educational seminar/consulting firm, Empowering Writers, LLC., and is a member of SCBWI. Visit Barbara's Website >.
Sherry Rogers spent twelve years as a corporate graphic designer and artist before "leaving it all behind" for the freelance world of illustrating children's books. Through illustrating The First Fire, Sherry remembers her own ancestor, Na Ni, a Cherokee woman from the mountains of North Carolina. Some of Sherry's other Arbordale titles include The Penguin Lady, Ten for Me, Hey Diddle Diddle, Newton and Me, Moose and Magpie, Paws, Claws, Hands & Feet, and The Deductive Detective; as well as her award-winning titles: Sort It Out!, Kersplatypus, Burro's Tortillas, and If You Were a Parrot. Sherry lives in Northern California with her family and their pets. Visit her website at sherry-rogers.com.