Warm Winter Tail, A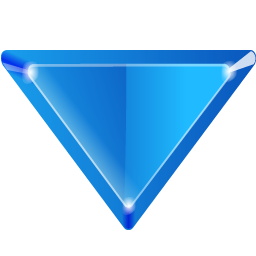 "Do you ever wonder how animals stay warm in the winter? Well they wonder how humans do too! In a twist of perspective, wild creatures question if humans use the same winter adaptation strategies that they do. Do they cuddle together in a tree or fly south to Mexico? Take a look through an animal's eyes and discover the interesting ways that animals cope with the cold winter months throughout this rhythmic story.
This informational fictional story with rhyming text includes a 4-page
For Creative Minds
section in the back of the book and a 59-page cross-curricular
Teaching Activity Guide
online.
A Warm Winter Tail
is vetted by experts and designed to encourage parental engagement. Its extensive back matter helps teachers with time-saving lesson ideas, provides extensions for science, math, and social studies units, and uses inquiry-based learning to help build critical thinking skills in young readers. The Spanish translation supports ELL and dual-language programs. The
interactive ebook
reads aloud in both English and Spanish with word highlighting and audio speed control to promote oral language skills, fluency, pronunciation, text engagement, and reading comprehension."
Written by Carrie A Pearson, Illustrated by Christina Wald
32 pg, 10 x 8.5, Ages 3-8, Grades PK-3, Lexile: AD 730, AR: NQ, F&P: N
| | | | |
| --- | --- | --- | --- |
| Paperback | 9781607185383 | $11.95 | |
| Spanish Paperback | 9781628554274 | $11.95 | |
| EBook | 9781607185666 | Purchase Here | |
| Spanish EBook | 9781628551525 | Purchase Here | |

Keywords:

rhyme, seasons, behavioral adaptation, winter adaptations, hibernation, migration, seasons, life science, learned behavior, instinct, informational fiction

Animals in the book:

red fox, box turtle, black-capped chickadee, black bear, deer, honey bee, squirrel, monarch butterfly, mouse, frog

Vetters:

Thanks to Leslie Science and Nature Center (Ann Arbor, MI) staff: Pattie Postel, David Clipner, and Michelle Mirowski for reviewing the accuracy of the information in this book.
Reviews:
Young readers will learn how these animals adapt to cold temperatures. Double-page illustrations capture the essence of the accompanying text. - Library Media Connection
Baby animals ask their mothers whether humans keep warm the same ways they do and are set straight regarding blankets and winter clothing. The rhyming text has a mildly humorous touch. - Horn Book Guide
A cozy ?tail? compares the adaptations animals and humans have for surviving winter's chill. Baby animals ask grown-ups how humans keep warm in the winter. - Kirkus Reviews
Author/Illustrator Info:
Carrie A. Pearson is a former early elementary teacher and the winner of a SCBWI-Michigan Picture Book Mentorship Award and a Work of Outstanding Promise grant. A Cool Summer Tail, and the companion, A Warm Winter Tail (2013-2014 Great Lakes Great Books Literature Program and a Gelett Burgess Award) follow many of the same animals to describe how they manage the hot summer and cold winter weather. Carrie and her family live in the upper peninsula of Michigan. Visit her website at carriepearsonbooks.com.




In addition to Cash Kat, Christina Wald has illustrated Fibonacci Zoo, A Cool Summer Tail, A Warm Winter Tail, Habitat Spy, Little Red Bat, and Henry the Impatient Heron for Arbordale. She also enjoys illustrating a wide variety of toys, games, books, and magazines. From a book that featured hundreds of animals on each page (Look, Find, and Learn: Animals of the World) to games including the Star Wars role playing game series, every assignment covers something new and exciting. In recent years, she has illustrated tons of different animals for books and other publications. Christina enjoys the research aspect of such projects, saying that each new book is a fascinating new learning experience. She often integrates travel to research for her illustrations. She lives in Ohio with her husband and three cats. Visit Christina's website.