Water Beds: Sleeping In the Ocean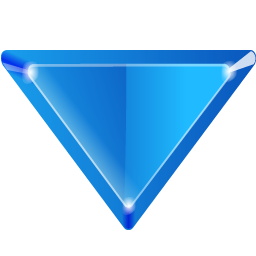 This soothing bedtime story explains how ten different marine mammals—animals that live in water but breathe air—sleep in the ocean. Based on up-to-date scientific research, the brief portraits are explained in simple, poetic language. Water Beds invites children to drift into sleep on gentle waves of imagination. The "For Creative Minds" educational section includes fun facts about marine mammal adaptations, and a "Design Your Own Marine Mammal" craft.
This nonfiction picture book with a cuddle factor includes a 5-page
For Creative Minds
section in the back of the book and a 31-page cross-curricular
Teaching Activity Guide
online.
Water Beds
is vetted by experts and designed to encourage parental engagement. Its extensive back matter helps teachers with time-saving lesson ideas, provides extensions for science, math, and social studies units, and uses inquiry-based learning to help build critical thinking skills in young readers. The Spanish translation supports ELL and dual-language programs. The
interactive ebook
reads aloud in both English and Spanish with word highlighting and audio speed control to promote oral language skills, fluency, pronunciation, text engagement, and reading comprehension.
Written by Gail Langer Karwoski, Illustrated by Connie McLennan
32 pg, 8.5 x 10, Ages 4-8, Grades PK-3, Lexile: AD 880, AR: 3.6, F&P: M
| | | | |
| --- | --- | --- | --- |
| Hardcover | 9780976494317 | $15.95 | |
| Paperback | 9781934359013 | $9.95 | |
| Spanish Paperback | 9781628553536 | $11.95 | |
| EBook | 9781607182474 | Purchase Here | |
| Spanish EBook | 9781628550788 | Purchase Here | |
| Portuguese EBook | 9781643514321 | Purchase Here | |

Keywords:

behavioral adaptation, physical adaptation, marine mammals, sleep, adaptations, get oxygen, life science, mammal classification, craft

Animals in the book:

Beluga whale, dolphin, elephant seal, goldfish, harbor seal, humpback whale, manatee, northern fur seal, orca whale, sea otter, walrus

Vetters:

Thanks to Loran Wlodarski, Science Writer, SeaWorld Orlando for verifying the accuracy of the information in this book.
Other books in this series include:
Reviews:
The connection with a child's understanding of sleep is a natural few authors have exploited, and it appears to work. The result is an intriguing discussion of a scientific question in a language that is nonthreatening and completely relevant to the reader. - Science Books & Films
Water Beds dives into the many mysteries of animal sleep with illustrations that are a dream come true. It's a great way to introduce youngsters to the variety of sleeping patterns found in marine animals ranging from killer whales to sea otters to walruses. A wonderful bedtime story, perfect for inspiring dreams on the beauty of the oceans. - SeaWorld Adventure Parks
This journey is the basis for a soothing instruction of marine mammal sleep habits, delivered in a simplified but accurate manner. - Foreword Reviews
Author/Illustrator Info:
Gail Langer Karwoski is an award-winning children's book writer. In addition to Julie the Rockhound , Water Beds: Sleeping in the Ocean (Mom's Choice Best Children's Picture Book Author for 2005), and River Beds: Sleeping in the Worlds Rivers published by Arbordale, Gail has written six other books for young readers including: Tsumani: The True Story of an April Fool's Day Disaster and Quake! Disaster in San Francisco, 1906. Before becoming a full time author, Gail taught in Georgia public schools and she frequently returns to schools as a visiting author. Gail married a rockhound. On their honeymoon, they hiked through lush western forests and stark "forests" of petrified wood. They dove into foamy aquamarine waves in the Pacific Ocean and dug into crumbly turquoise deposits in the Southwestern desert. Since then, they've gone "treasure hunting" for geodes, fossils, and crystals. At the schools where she taught, her classroom was famous because of the "rock box." Now, as owners of a quartz deposit in South Carolina where visitors can try their luck at digging for crystals, Gail and her husband have watched hundreds of people - both young and old - delight in finding sparkly quartz crystals. She wrote Julie the Rockhound to share this delight in our earth's treasures with children and their parents. Gail lives near the University of Georgia with her husband, two daughters, and three bossy cats. Visit Gail's Website.
Award-winning illustrator Connie McLennan spent years as an advertising illustrator before venturing into the world of children's picture books. Before writing and illustrating The Forest in the Trees, she also illustrated Mother Osprey: Nursery Rhymes for Buoys & Gulls; The Rainforest Grew All Around; River Beds: Sleeping in the World's Rivers; Water Beds: Sleeping in the Ocean; and Octavia and her Purple Ink Cloud for Arbordale Publishing. A fine artist as well, Connie is married with one grown son and lives in northern California. Visit her website at ConnieMcLennan.com.