Yodel the Yearling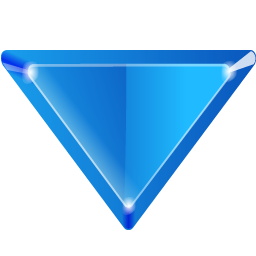 Yodel and his siblings have woken from their long winter's nap and are ready to learn and grow. Nature photographer Mary Holland captures precious moments of this black bear family's springtime adventures. Just like human children, the yearlings play, explore their surroundings, and then snuggle up with mom for milk. They even stay with a special "babysitter" while mom is away. Someday soon, the yearlings will be grown and go off on their own, but for now they can catch a nap under their mama bear's watchful eye.
This nonfiction picture book with a cuddle factor includes a 4-page
For Creative Minds
section in the back of the book and a 30-page cross-curricular
Teaching Activity Guide
online.
is vetted by experts and designed to encourage parental engagement. Its extensive back matter helps teachers with time-saving lesson ideas, provides extensions for science, math, and social studies units, and uses inquiry-based learning to help build critical thinking skills in young readers. The Spanish translation supports ELL and dual-language programs. The
interactive ebook
reads aloud in both English and Spanish with word highlighting and audio speed control to promote oral language skills, fluency, pronunciation, text engagement, and reading comprehension.
Written by Mary Holland
32 pg, 8.5 X 10, Ages 4-9, Grades K-3, Lexile: 560, F&P: N
| | | | |
| --- | --- | --- | --- |
| Hardcover | 9781607184485 | $17.95 | |
| Paperback | 9781607184591 | $9.95 | |
| Spanish Paperback | 9781607184645 | $11.95 | |
| EBook | 9781607184911 | Purchase Here | |
| Spanish EBook | 9781607185178 | Purchase Here | |
| Chinese EBook | 9781643516684 | Purchase Here | |

Keywords:

black bear, life cycle, growth and change, adaptation, learned behavior, adaptations

Animals in the book:

black bear

Vetters:

Thanks to staff with the USDA Forest Service (CO); Heather Dewey, Education Director at the Pueblo Zoo; and Joy Fuqua, Zoo Educator at the Birmingham Zoo, for verifying the accuracy of the information in this book.
Reviews:
The few short sentences with easy vocabulary on each page make this ideal for young children and new readers. Holland's photos include some great shots of the babysitter tree, the family group, and the brothers wrestling.
-Kirkus Reviews
In this light wildlife primer, naturalist and photographer Holland focuses on a family of black bears. One-year-old "Yodel,† his two siblings, and their mother wake from "a long winter's nap.†
- Publishers Weekly
Amazing fullcolor photographs capture the cubs and their mother climbing trees, foraging for food, napping, and wrestling, while extended pages of educational activities examine nests, tracks, dens, diets, and all things black bear-related for a closer look at one of America's most extraordinary natives.
- Foreword Reviews
Author/Illustrator Info:

Mary Holland is a naturalist, nature photographer, columnist, and award-winning author with a life-long passion for natural history. After graduating from the University of Michigan's School of Natural Resources, Mary worked as a naturalist at the Museum of the Hudson Highlands in New York state, directed the state-wide Environmental Learning for the Future program for the Vermont Institute of Natural Science, worked as a resource naturalist for the Massachusetts Audubon Society, and designed and presented her own "Knee-High Nature Programs" for libraries and elementary schools throughout Vermont and New Hampshire.

Her children's books with Arbordale include Animal Tracks and Traces, Animal Homes, Otis the Owl, Ferdinand Fox's First Summer (NSTA / CBC Most Outstanding Science Trade Book and Moonbeam Children's Book Award), The Beavers' Busy Year, Yodel the Yearling, Animal Skins, Animal Ears, Animal Tails, Animal Noses, Animal Eyes, Animal Legs, and Animal Mouths (NSTA / CBC Most Outstanding Science Trade Book). Mary's book Naturally Curious: a Photographic Field Guide and Month-by-Month Journey Through the Fields, Woods and Marshes of New England won the 2011 National Outdoor Book Award for the Nature Guidebook category. Naturally Curious Day by Day was published in 2016. Mary lives in Vermont with her lab, Greta. Visit Mary's blog at Naturally Curious with Mary Holland.