Burro's Tortillas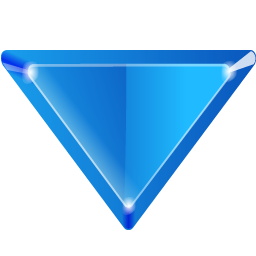 What do you get when you cross The Little Red Hen with a burro and his friends? Burro's Tortillas! In this humorous Southwestern retelling of a childhood favorite, Burro finds it difficult to get any help from his friends as he diligently works to turn corn into tortillas. Young children will love the repetition; older children will enjoy the book's many puns. In addition to its Southwestern "flavor," the delightful story imparts an accurate picture of the traditional way that tortillas are made. A Spanish/English glossary and a simple recipe for making tortillas are included in the "For Creative Minds" section.
This informational fictional story with rhyming text includes a 3-page
For Creative Minds
section in the back of the book and a 27-page cross-curricular
Teaching Activity Guide
online.
Burro's Tortillas
is vetted by experts and designed to encourage parental engagement. Its extensive back matter helps teachers with time-saving lesson ideas, provides extensions for science, math, and social studies units, and uses inquiry-based learning to help build critical thinking skills in young readers. The Spanish translation supports ELL and dual-language programs. The
interactive ebook
reads aloud in both English and Spanish with word highlighting and audio speed control to promote oral language skills, fluency, pronunciation, text engagement, and reading comprehension.
Written by Terri Fields, Illustrated by Sherry Rogers
32 pg, 10 x 8.5, Ages 3-7, Grades PK-3, Lexile: - 540, AR: 3.0, F&P: O
| | | | |
| --- | --- | --- | --- |
| Hardcover | 9780976882398 | $15.95 | |
| Paperback | 9781934359181 | $10.95 | |
| Spanish Paperback | 9781628553727 | $11.95 | |
| EBook | 9781607182665 | Purchase Here | |
| Spanish EBook | 9781628550979 | Purchase Here | |
| Portuguese EBook | 9781643516462 | Purchase Here | |

Keywords:

rhythm, adapted story, Little Red Hen, perseverance, social-emotional skill development, corn, making food, character, work, moral, recipe, change in matter, corn development, informational fiction

Animals in the book:

bobcat, burro, coyote, jackrabbit

Vetters:

Thanks to Elizabeth Wolanyk, Director of Education and Research at the American Farm Bureau Foundation for Agriculture for verifying the accuracy of the information in this book.
Reviews:
In addition to the important message about helping one's friend, there are fun puns throughout the book and a "For Creative Minds" section for older children that includes a recipe for tortillas. - Nola Baby Magazine
Humor, wit, and all-in-all fun abound in this twist on The Little Red Hen story when Burro seeks out his friends the bobcat, coyote, and jackrabbit to help him make tortillas. Expect this book to fly off the shelves in classrooms and libraries. - Children's Literature Comprehensive Database
What a delightful way to learn aspects of another culture and language. A delightful, must have book for home and school libraries. - Children's Book Reviews
Author/Illustrator Info:
Terri Fields is an award-winning author of 29 published books ranging from preschool through Young Adult Novels. In addition to And That's the Tooth, her other Arbordale titles include The Most Dangerous, Burro's Tortillas, and Tornado Tamer. Some of her other titles include Missing in the Mountains, My Father's Son, Danger in the Desert, After the Death of Anna Gonzales, and One Good Deed. She is often found in schools across the country sharing the joy that can be found in reading with children of all ages. Terri lives in Arizona. Visit Terri's website.
Sherry Rogers spent twelve years as a corporate graphic designer and artist before "leaving it all behind" for the freelance world of illustrating children's books. Through illustrating The First Fire, Sherry remembers her own ancestor, Na Ni, a Cherokee woman from the mountains of North Carolina. Some of Sherry's other Arbordale titles include The Penguin Lady, Ten for Me, Hey Diddle Diddle, Newton and Me, Moose and Magpie, Paws, Claws, Hands & Feet, and The Deductive Detective; as well as her award-winning titles: Sort It Out!, Kersplatypus, Burro's Tortillas, and If You Were a Parrot. Sherry lives in Northern California with her family and their pets. Visit her website at sherry-rogers.com.