Tornado Tamer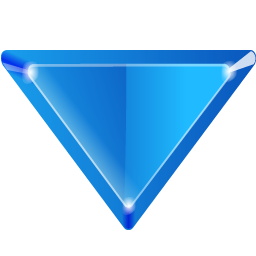 In this adaptation of
The Emperor's New Clothes
, Mayor Peacock declares he will hire a tornado tamer to protect the town. After a long search, Travis arrives to fill the position and this trickster weasel has a plan. He will build a very special, transparent cover to protect the town. Travis' magical cover is so transparent that only those smart enough and special enough can even see it. Mouse is doubtful, but his questions are brushed off. Months later, the cover has been hung and Travis has been paid a hefty sum, but a tornado is in the distance and the town is in its path. Will the magic cover protect the town?
This fictional story includes a 4-page
For Creative Minds
section in the back of the book and a 31-page cross-curricular
Teaching Activity Guide
online.
Tornado Tamer
is vetted by experts and designed to encourage parental engagement. Its extensive back matter helps teachers with time-saving lesson ideas, provides extensions for science, math, and social studies units, and uses inquiry-based learning to help build critical thinking skills in young readers. The Spanish translation supports ELL and dual-language programs. The
interactive ebook
reads aloud in both English and Spanish with word highlighting and audio speed control to promote oral language skills, fluency, pronunciation, text engagement, and reading comprehension. Tap animals and other things that make noise to hear their sounds.
Written by Terri Fields, Illustrated by Laura Jacques
32 pg, 8.5x10, Ages 4-8, Grades K-3, Lexile: 440
| | | | |
| --- | --- | --- | --- |
| Hardcover | 9781628557336 | $17.95 | |
| Paperback | 9781628557404 | $9.95 | |
| Spanish Paperback | 9781628557473 | $11.95 | |
| EBook | 9781628557688 | Purchase Here | |
| Spanish EBook | 9781628557756 | Purchase Here | |
| German EBook | 9781643517223 | Purchase Here | |

Keywords:

natural disasters, adapted story (Emperor's New Clothes), earth processes (fast/slow), weather-severe, tornado, weather vocabulary,

Animals in the book:

mouse, peacock, weasel

Vetters:

Thanks to Dr. Harold Brooks, Research Meteorologist with NOAA: National Severe Storms Laboratory, and Dave Williams, Chief Meteorologist at ABC's WCIV-TV (Charleston, SC), for reviewing the accuracy of the information in this book.
Reviews:
This is an amusing rewrite, with bright illustrations and lots of additional information in the back about weather in general and tornadoes in particular. - Puget Sound Council for the Review of Children's Media
From the beautiful illustrations to the magically crafted story line, Tornado Tamer is a unique and colorful book that is sure to please. - The Old Schoolhouse Magazine
I like how the animals talk. I like the picture where the weasel is really fat. The clothes the animals are wearing are funny. They are dressed like cowboys, western people. There are lots of facts and an experiment in the back. I like that! - Kids Book Buzz
Author/Illustrator Info:
Terri Fields is an award-winning author of 29 published books ranging from preschool through Young Adult Novels. In addition to And That's the Tooth, her other Arbordale titles include The Most Dangerous, Burro's Tortillas, and Tornado Tamer. Some of her other titles include Missing in the Mountains, My Father's Son, Danger in the Desert, After the Death of Anna Gonzales, and One Good Deed. She is often found in schools across the country sharing the joy that can be found in reading with children of all ages. Terri lives in Arizona. Visit Terri's website.
Award-winning illustrator Laura Jacques is passionate about illustrating children's books that focus on natural history, wildlife, and environmental awareness for children. In addition to illustrating Tornado Tamer, The Most Dangerous, Baby Owl's Rescue and Whistling Wings for Arbordale, she has also illustrated For the Birds: The Life of Roger Tory Peterson, Squirrel Assist, At Home in the Rain Forest, and Wildlife Refuge: A Classroom Adventure. Her books have won several honors and awards, including "NSTA-CBC Outstanding Science Trade Books for Children" sponsored by the Children's Book Council and the "KIND Children's Book Award" sponsored by the Association for Humane and Environmental Education, a division of the Humane Society of the United States. For more information, visit Laura's website: http://www.laurajacques.com.