Fibonacci Zoo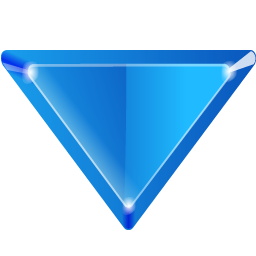 When Eli and his father visit an unusual zoo, they count the creatures in each exhibit. Eli sees one alligator, then one bison, and next two camels. Soon a number pattern emerges and Eli thinks he can predict how many animals will be in the next exhibit. Explore the zoo with Eli as he runs ahead to test his hypothesis.
This fictional story includes a 4-page
For Creative Minds
section in the back of the book and a 48-page cross-curricular
Teaching Activity Guide
online.
Fibonacci Zoo
is vetted by experts and designed to encourage parental engagement. Its extensive back matter helps teachers with time-saving lesson ideas, provides extensions for science, math, and social studies units, and uses inquiry-based learning to help build critical thinking skills in young readers. The Spanish translation supports ELL and dual-language programs. The
interactive ebook
reads aloud in both English and Spanish with word highlighting and audio speed control to promote oral language skills, fluency, pronunciation, text engagement, and reading comprehension.
Written by Tom Robinson, Illustrated by Christina Wald
32 pg, 8.5 x 10, Ages 4-8, Grades K-3, Lexile: 510, AR: 3.0, F&P: M
| | | | |
| --- | --- | --- | --- |
| Hardcover | 9781628555530 | $17.95 | |
| Paperback | 9781628555622 | $11.95 | |
| Spanish Paperback | 9781628555714 | $9.95 | |
| EBook | 9781628555981 | Purchase Here | |
| Spanish EBook | 9781628556070 | Purchase Here | |

Keywords:

number patterns, fibonacci, counting, addition, patterns, math

Animals in the book:

alligator, bison, camel, dolphin, elephant, flamingo, gorilla, hippopotamus

Vetters:

Thanks to Dr. James Wilson, Professor of Mathematics Education at the University of Georgia, and to Karen Mitchell, elementary teacher from Smyrna, GA, for reviewing the accuracy of the information in this book.
Reviews:
The story provides an interesting context for uncovering the sequence, the pictures are appealing, and the numerical representations on each page are excellent. - Science Books & Films
Joyous colored illustrations make the fantastic Fibonacci Zoo a reality for kids to bounce through, making learning about math fun and easy, for grades K-3. - Midwest Book Review
Large text and color illustrations make this educationally entertaining book appropriate for young readers. Mathematical sequences are shown as the story progresses.- Children's Literature
Author/Illustrator Info:
Tom Robinson is a high school math teacher with more than 20 years of experience in the classroom. He wrote Fibonacci Zoo to introduce young readers to numbers and patterns. Tom is also the author of The Everything Kids Science Experiments Book, The Everything Kids Magical Science Experiments Book, and Forcing Out: A Guide to Better Physics Fitness. Tom lives in Chelan, WA, with his wife and two children.






In addition to Cash Kat, Christina Wald has illustrated Fibonacci Zoo, A Cool Summer Tail, A Warm Winter Tail, Habitat Spy, Little Red Bat, and Henry the Impatient Heron for Arbordale. She also enjoys illustrating a wide variety of toys, games, books, and magazines. From a book that featured hundreds of animals on each page (Look, Find, and Learn: Animals of the World) to games including the Star Wars role playing game series, every assignment covers something new and exciting. In recent years, she has illustrated tons of different animals for books and other publications. Christina enjoys the research aspect of such projects, saying that each new book is a fascinating new learning experience. She often integrates travel to research for her illustrations. She lives in Ohio with her husband and three cats. Visit Christina's website.