Prairie Storms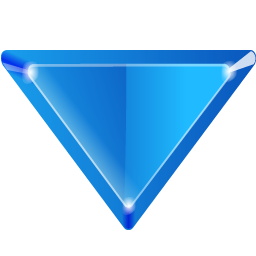 Cozy up for a rainy day read and explore the prairie ecosystem through its ever-changing weather. Each month features a storm typical of that season and a prairie animal who must shelter, hide, escape, or endure those storms. Told in lyrical prose, this story is a celebration of the grasslands that dominate the center of American lands and the animals that live there.
This nonfiction picture book with a cuddle factor includes a 6-page
For Creative Minds
section in the back of the book and a 52-page cross-curricular
Teaching Activity Guide
online.
Prairie Storms
is vetted by experts and designed to encourage parental engagement. Its extensive back matter helps teachers with time-saving lesson ideas, provides extensions for science, math, and social studies units, and uses inquiry-based learning to help build critical thinking skills in young readers. The Spanish translation supports ELL and dual-language programs. The
interactive ebook
reads aloud in both English and Spanish with word highlighting and audio speed control to promote oral language skills, fluency, pronunciation, text engagement, and reading comprehension.
Written by Darcy Pattison, Illustrated by Kathleen Rietz
32 pg, 10 x 8.5, Ages 4-8, Grades PK-4, Lexile: AD 860, AR: 3.3, F&P: O
| | | | |
| --- | --- | --- | --- |
| Hardcover | 9781607181293 | $16.95 | |
| Paperback | 9781607181392 | $8.95 | |
| Spanish Paperback | 9781628554151 | $11.95 | |
| EBook | 9781607183082 | Purchase Here | |
| Spanish EBook | 9781628551402 | Purchase Here | |

Keywords:

weather, seasons, months (math), prairie habitat, life science, earth science, habitat: grasslands, map, weather or season activity,

Animals in the book:

prairie chicken, groundhog, sandhill crane, prairie dog, red fox, white-tailed deer, skunk, earless lizard, burrowing owl, cougar, mountain lion, puma, panther, bald eagle, bison

Vetters:

Thanks to Dr. Jeff Masters, Director of Meteorology at Weather Underground, Inc. for checking the accuracy of the weather information; and to staff at the Tall Grass Prairie National Preserve for checking the accuracy of the prairie information.
Reviews:
An entire science unit could be created around the contents of Prairie Storms and its related activities. Suitable for a Pre-K to fourth grade comprehension level, younger children will enjoy hearing the narrative and seeing the colorful pictures. - Science Books & Films
Pattison's text is descriptive and refrains from anthropomorphizing. Rietz's watercolors of realistic animals in various areas of the grassland habitat are a good match. - Kirkus Reviews
This yearlong celebration of the prairie features twelve double-page-spread illustrations (one for each month) and lyrical descriptions of animals responding to seasonal weather changes. - Horn Book Guide
Author/Illustrator Info:
Darcy Pattison is published in eight languages. Recent titles include two nature books for Arbordale, Prairie Storms and Desert Baths. Other recent titles include Wisdom: The Midway Albatross and 11 Ways to Ruin a Photograph. She also authored the ebook, How to Write a Children's Book and the teacher resource book, Paper Lightning: Prewriting Activities to Spark Creativity and Help Students Write Effectively (Prufrock Press). Darcy is the 2007 recipient of the Arkansas Governor's Arts Award, Individual Artist Award for her work in children's literature. As a writing teacher, Darcy is in demand nationwide to teach her Novel Revision Retreat. She is currently the Co-Chair of the Children's Program for the Arkansas Literary Festival.. For more information about Darcy, view her website at darcypattison.com.
A lifelong artist and lover of nature, Kathleen Rietz was drawing and painting before she learned to write her name. Originally from Peoria, IL, Kathleen received her formal training from the American Academy of Art in Chicago, IL. In addition to illustratingDesert Baths, The Tree That Bear Climbed, Prairie Storms, and Champ's Story: Dogs Get Cancer Too! for Arbordale, Kathleen's other books include Conce Tu Parque, Little Black Ant on Park Street, The ABC's of Yoga for Kids, and Prayers for Children. She taught art to children and adults at the Community School of the Arts at historic Wheaton College in Wheaton, IL, and through a local home school program in her community. For more information about Kathleen, visit her website: http://www.kathleenrietz.com/.