Tree That Bear Climbed, The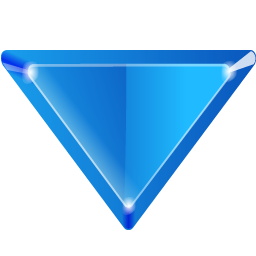 "The Tree That Bear Climbed is a creative twist on the classic, The House that Jack Built. Young listeners and early readers will love the rhythmic repetition as they learn about the many parts of a tree. Beginning with the roots that anchor the tree, this cumulative verse story climbs to a surprise ending. Why is bear so eager to climb the tree and what happens when he gets to the top?
This fictional story with rhyming text includes a 4-page
For Creative Minds
section in the back of the book and a 31-page cross-curricular
Teaching Activity Guide
online.
The Tree That Bear Climbed
is vetted by experts and designed to encourage parental engagement. Its extensive back matter helps teachers with time-saving lesson ideas, provides extensions for science, math, and social studies units, and uses inquiry-based learning to help build critical thinking skills in young readers. The Spanish translation supports ELL and dual-language programs. The
interactive ebook
reads aloud in both English and Spanish with word highlighting and audio speed control to promote oral language skills, fluency, pronunciation, text engagement, and reading comprehension."
Written by Marianne Berkes, Illustrated by Kathleen Rietz
32 pg, 10 X 8.5, Ages 3-8, Grades PK-3, Lexile: AD 450, AR: NQ, F&P: K
| | | | |
| --- | --- | --- | --- |
| Hardcover | 9781607185284 | $17.95 | |
| Paperback | 9781607185376 | $9.95 | |
| Spanish Paperback | 9781628554267 | $11.95 | |
| EBook | 9781607185659 | Purchase Here | |
| Spanish EBook | 9781628551518 | Purchase Here | |
| German EBook | 9781643517230 | Purchase Here | |

Keywords:

rhythm, physical adaptation, adapted story, House That Jack Built, plant parts, plant-animal interaction, life science, cumulative text, plant body parts, basic needs: plants, plant/animal interaction

Animals in the book:

squirrel, bee, bear, black bear

Vetters:

Thanks to Lisa Davis, Associate Director of Education at the Denver Botanic Gardens, for reviewing the accuracy of the information in this book.
Reviews:
It's an impressive introduction to trees and life cycles and would pair wonderfully with a fiction title about trees. The book also contains curricular topics, more information, scientific experiments, and activities. - Library Media Connection
Handsome realistic artwork shows a close-up of each detail, from roots to honey, then depicts the whole tree with a touch of humor, as bear flees the angry bees. - Horn Book Guide
Gentle, lightly colored spreads depict the tree from the ground up, providing a higher and higher perspective as branches reach out to the sky. Phrases naturally build with a growing intensity as more elements come into view. - School Library Journal
Author/Illustrator Info:
Award-winning author Marianne Berkes is a retired teacher and librarian who uses her love of nature and teaching to create informational picture books. In addition to The Tree That Bear Climbed, Animalogy, Anybody Home? and now Daisylocks for Arbordale, some of Marianne's other 17 (and counting) award-winning titles include Going Around the Sun, Some Planetary Fun; Seashells by the Seashore; Going Home, The Mystery of Animal Migration; Over in the Ocean, in a Coral Reef; Over in the Jungle, a Rainforest Rhyme and most recently Over in a River, What's in the Garden?, and The Swamp Where Gator Hides. Marianne has been actively involved in the Society of Children's Book Writers and Illustrators for over twenty years and often suggests when she speaks at conferences that aspiring writers and illustrators join SCBWI. Visit her website at /www.MarianneBerkes.com.
A lifelong artist and lover of nature, Kathleen Rietz was drawing and painting before she learned to write her name. Originally from Peoria, IL, Kathleen received her formal training from the American Academy of Art in Chicago, IL. In addition to illustratingDesert Baths, The Tree That Bear Climbed, Prairie Storms, and Champ's Story: Dogs Get Cancer Too! for Arbordale, Kathleen's other books include Conce Tu Parque, Little Black Ant on Park Street, The ABC's of Yoga for Kids, and Prayers for Children. She taught art to children and adults at the Community School of the Arts at historic Wheaton College in Wheaton, IL, and through a local home school program in her community. For more information about Kathleen, visit her website: http://www.kathleenrietz.com/.