Animal Tracks and Traces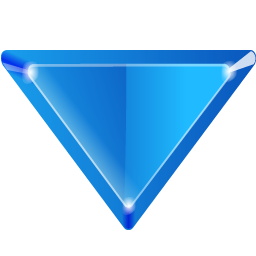 Animals are all around us. While we may not often see them, we can see signs that they've been there. Some signs might be simple footprints in snow or mud (tracks) and other signs include chewed or scratched bark, homes or even poop and pee (traces). Children will become animal detectives after learning how to "read" the animal signs left all around. Smart detectives can even figure out what the animals were doing! This is a perfect sequel to Mary Holland's
Animal Anatomy and Adaptations
series.
Written by Mary Holland
32 pg, 8.5 x 10, Ages 4 - 8, Grades K - 3, Lexile: 610, AR: 3.7, F&P: N
| | | | |
| --- | --- | --- | --- |
| Hardcover | 9781643517476 | $17.95 | |
| Paperback | 9781643517520 | $9.95 | |
| Spanish Paperback | 9781643517575 | $11.95 | |
| EBook | 9781643517827 | Purchase Here | |
| Spanish EBook | 9781643517872 | Purchase Here | |

Keywords:

animal adaptations

Animals in the book:

female yellow-bellied sapsucker (title page), opossum, gray squirrel, raccoon, wild turkey, north American river otter, moose, white-tailed deer, red fox, black bear (on cover and inside text), coyote, beaver, white-footed mouse, and humans

Vetters:

Thanks to Hannah Gelroth, Director of School Programs and Teacher Professional Development at the Vermont Institute of Natural Science for verifying the accuracy of the information in this book.
Reviews:
Not a field guide but a general introduction to noticing tracks as well as traces such as scat and empty nests, this picture book could help make kids more aware of the animals around them.
- Booklist
[T]his title works as an engaging introduction to identifying animal traces. VERDICT Solid topic choice with visual appeal.
—Steven Engelfried, Wilsonville Public Library, School Library Journal
Holland's photos are, once again, a highlight...Readers will want to head directly out to search for clues.
- Kirkus Reviews
Author/Illustrator Info:

Mary Holland is a naturalist, nature photographer, columnist, and award-winning author with a life-long passion for natural history. After graduating from the University of Michigan's School of Natural Resources, Mary worked as a naturalist at the Museum of the Hudson Highlands in New York state, directed the state-wide Environmental Learning for the Future program for the Vermont Institute of Natural Science, worked as a resource naturalist for the Massachusetts Audubon Society, and designed and presented her own "Knee-High Nature Programs" for libraries and elementary schools throughout Vermont and New Hampshire.

Her children's books with Arbordale include Animal Tracks and Traces, Animal Homes, Otis the Owl, Ferdinand Fox's First Summer (NSTA / CBC Most Outstanding Science Trade Book and Moonbeam Children's Book Award), The Beavers' Busy Year, Yodel the Yearling, Animal Skins, Animal Ears, Animal Tails, Animal Noses, Animal Eyes, Animal Legs, and Animal Mouths (NSTA / CBC Most Outstanding Science Trade Book). Mary's book Naturally Curious: a Photographic Field Guide and Month-by-Month Journey Through the Fields, Woods and Marshes of New England won the 2011 National Outdoor Book Award for the Nature Guidebook category. Naturally Curious Day by Day was published in 2016. Mary lives in Vermont with her lab, Greta. Visit Mary's blog at Naturally Curious with Mary Holland.