Deep in the Desert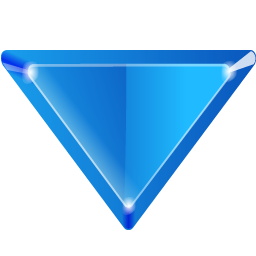 Catchy desert twists on traditional children's songs and poems will have children chiming in about cactuses, camels, and more as they learn about the desert habitat and its flora and fauna. Whether sung or read aloud, Deep in the Desert makes learning about deserts anything but dry.
This nonfiction picture book with a cuddle factor and rhyming text includes a 5-page
For Creative Minds
section in the back of the book and a 58-page cross-curricular
Teaching Activity Guide
online.
Deep in the Desert
is vetted by experts and designed to encourage parental engagement. Its extensive back matter helps teachers with time-saving lesson ideas, provides extensions for science, math, and social studies units, and uses inquiry-based learning to help build critical thinking skills in young readers. The Spanish translation supports ELL and dual-language programs. The
interactive ebook
reads aloud in both English and Spanish with word highlighting and audio speed control to promote oral language skills, fluency, pronunciation, text engagement, and reading comprehension. Tap animals and other things that make noise to hear their sounds.
Written by Rhonda Lucas Donald, Illustrated by Sherry Neidigh
32 pg, 10 x 8.5, Ages 3-8, Grades PK-3, Lexile: AD 500, AR: 3.1, F&P: O
| | | | |
| --- | --- | --- | --- |
| Hardcover | 9781607181255 | $16.95 | |
| Paperback | 9781607181354 | $9.95 | |
| Spanish Paperback | 9781628554083 | $11.95 | |
| EBook | 9781607183044 | Purchase Here | |
| Spanish EBook | 9781628551334 | Purchase Here | |
| Arabic EBook | 9781643514567 | Purchase Here | |

Keywords:

rhythm, rhyme, climate, adapted children's songs, desert habitat, life science, map, coordinate grid, adaptations, food chain

Animals in the book:

lesser long-nosed bat, meerkat, desert tortoise, fennec fox, bactrian camel, Gila monster, javelina, collared peccary, ostrich, takawara, thorny devil

Vetters:

Thanks to Lisa Evans, Education Specialist, and Kelly Holler, Visitor Use Assistant, Amistad National Recreation Area and to David Elkowitz, Chief of Interpretation, Big Bend National Park, Rio Grande Wild and Scenic River for verifying the desert information in this book.
Reviews:
This title presents a variety of desert habitats around the globe and their flora and fauna...in colorful illustrations accompanied by rhyming texts to match existing songs. - School Library Journal
The facts presented are brief, but older readers will want to learn more, and younger readers will pore over the illustrations again and again. This book will make learning about deserts "anything but dry." - Library Media Connection
This would be a great resource in the elementary school classroom to provide different and interactive instructional material. An impressive variety of useful activities, lesson plans, and quizzes is also available online. - Science Books & Films
Author/Illustrator Info:
Rhonda Lucas Donald has written more than a dozen books for children and teachers. She has written If a Mummy Could Talk..., Deep in the Desert (Silver Moonbeam Children's Book Award), Dino Tracks, and Dino Treasures for Arbordale. In addition, she has won awards for articles and stories appearing in Ranger Rick and Big Backyard magazines. She is a member of the Society of Children's Book Writers and Illustrators, National Science Teachers Association, and the Cat Writers Association. Rhonda and her husband share their Virginia home with their dog, Dixie, and their cats, Huxley and Darcy. Visit her website at www.browntabby.com.



Sherry Neidigh, a graduate of Ringling School of Art and Design, has been freelance illustrating for over twenty years. Sherry's love of animals and nature comes through in her bright, colorful art. In addition to illustrating Count Down to Fall and The Best Nest for Arbordale, Sherry has illustrated several trade and education titles including Who Needs That Nose?, If I Had a Tail, and Black and White. Sherry lives in South Carolina. Visit Sherry's website.