Dino Treasures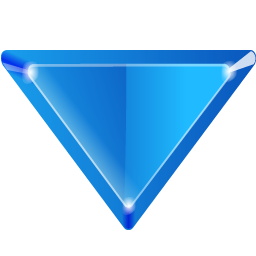 Just as some people dig and look for pirate treasure, some scientists dig and look for treasures, too. These treasures may not be gold or jewels but fossils. Following in the footsteps of Dino Tracks, this sequel takes young readers into the field with paleontologists as they uncover treasured clues left by dinosaurs. Readers will follow what and how scientists have learned about dinosaurs: what they ate; how they raised their young; how they slept, fought, or even if they ever got sick. True to fashion, the tale is told through a rhythmic, fun read-aloud that can even be sung to the tune of Itsy Bitsy Spider.
This nonfiction picture book with a cuddle factor and rhyming text includes a 4-page
For Creative Minds
section in the back of the book and a 58-page cross-curricular
Teaching Activity Guide
online.
Dino Treasures
is vetted by experts and designed to encourage parental engagement. Its extensive back matter helps teachers with time-saving lesson ideas, provides extensions for science, math, and social studies units, and uses inquiry-based learning to help build critical thinking skills in young readers. The Spanish translation supports ELL and dual-language programs. The
interactive ebook
reads aloud in both English and Spanish with word highlighting and audio speed control to promote oral language skills, fluency, pronunciation, text engagement, and reading comprehension.
Written by Rhonda Lucas Donald, Illustrated by Cathy Morrison
32 pg, 10 x 8.5, Ages 4-8, Grades K-3, Lexile: AD 660, F&P: P
| | | | |
| --- | --- | --- | --- |
| Hardcover | 9781628554502 | $17.95 | |
| Paperback | 9781628554588 | $9.95 | |
| EBook | 9781628554908 | $12.99 | |
| Spanish Paperback | 9781628554663 | $9.95 | |
| Spanish EBook | 9781628554984 | $12.99 | |

Keywords:

adapted story, fossils, dinosaurs, earth science, scientists, rhyme and rhythm, body/trace fossils, scientists-jobs

Animals in the book:

dinosaurs

Vetters:

Thanks to the following scientists for verifying the information in this book: Dr. Phil Bell, Vertebrate Paleontologist, University of New England, Australia; Dr. Karen Chin, Curator of Paleontology, Museum of Natural History and Associate Professor of Geological Sciences at University of Colorado; Dr. Jacques Gauthier, Professor of Geology, Yale University and Curator of Vertebrate Paleontology at the Peabody Museum; Dr. Tyler Lyson, Marmarth Research Foundation and Researcher for the Smithsonian Institution National Museum of Natural History; Dr. Ryan McKellar, Invertebrate Paleontologist, Postdoctoral Fellow, University of Alberta; Dr. Joseph Peterson, Vertebrate Paleontologist, Assistant Professor of Geology, University of Wisconsin-Oshkosh; William F. Simpson, McCarter Collections Manager, Fossil Vertebrates, Field Museum of Natural History; Dr. David Varricchio, Associate Professor of Paleontology, Montana State University; Dr. Thomas E. Williamson, Curator of Paleontology, New Mexico Museum of Natural History and Science
Reviews:
Morrison adds both helpful visual detail and plenty of action with facing views of crumpled fossils and reconstructed prehistoric scenes featuring toothy predators and heavily armored plant eaters in loud, mottled colors. - Kirkus Reviews
Dino Treasures is a wonderful way to encourage young people to learn more about science and natural history, and is enthusiastically recommended for public and school library collections. - Midwest Book Review
From beginning to end, Dino Treasures is not only a fun book to read, but it is also a highly educational book - just don't mention that fact to reluctant readers. Tell them it is a book about dinosaurs and they will devour it - educational bits and all. - Tundraco: A Resource Guide for Rockhounds
Author/Illustrator Info:
Award-winning author Rhonda Lucas Donald has written more than a dozen books for children and teachers, including the prequel to Dino Treasures, Dino Tracks. Her recent book Deep in the Desert, won the silver medal in the 2011 Moonbeam Children's Book Awards. She is a member of the Society of Children's Book Writers and Illustrators, National Science Teachers Association, and the Cat Writers Association. Rhonda and her husband share their Virginia home with their dogs, Maggie and Lily, and their very dignified cats, Darwin and Huxley. Visit her website at browntabby.com.



Cathy Morrison may have started her art career in animation but she soon fell in love with illustrating children's books and has been doing so for 20 years. Cathy has illustrated Daisylocks, Nature Recycles: How About You?, Three Little Beavers, Animalogy: Animal Analogies, Dino Tracks, and Dino Treasures for Arbordale. Other titles Cathy has illustrated include Ignacio's Chair, and the Young Patriots Series including Alexander Hamilton, Young Statesman; Frederick Douglass, Young Defender of Human Rights; and Juliette Low, Girl Scout Founder. Cathy works from her home overlooking a beautiful view of the Mummy Range, on the northern side of Rocky Mountain National Park. Check out Cathy's blog at www.cathymorrison.blogspot.com.