Fort on Fourth Street, The: A Story about the Six Simple Machines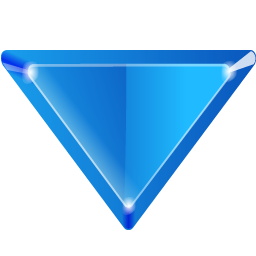 When a young child decides to build a fort in the backyard, Grandpa comes forward to help. But they can't do it alone—they get help from the six simple machines: lever, pulley, inclined plane, wheel and axle, screw, and wedge. Told in cumulative rhyme, similar to The House That Jack Built, readers follow the building process to completion and discover the surprise reason it was built.
This fictional story with rhyming text includes a 4-page
For Creative Minds
section in the back of the book and a 34-page cross-curricular
Teaching Activity Guide
online.
The Fort on Fourth Street
is vetted by experts and designed to encourage parental engagement. Its extensive back matter helps teachers with time-saving lesson ideas, provides extensions for science, math, and social studies units, and uses inquiry-based learning to help build critical thinking skills in young readers. The Spanish translation supports ELL and dual-language programs. The
interactive ebook
reads aloud in both English and Spanish with word highlighting and audio speed control to promote oral language skills, fluency, pronunciation, text engagement, and reading comprehension.
Written by Lois Spangler, Illustrated by Christina Wald
32 pg, 10x8.5, Ages 4-9, Grades PK-4, Lexile: 920
| | | | |
| --- | --- | --- | --- |
| Hardcover | 9781607186205 | $17.95 | |
| Paperback | 9781607186328 | $10.95 | |
| Spanish Hardcover | 9781607187172 | $17.95 | |
| Spanish Paperback | 9781607187004 | $11.95 | |
| EBook | 9781607186687 | Purchase Here | |
| Spanish EBook | 9781628551655 | Purchase Here | |

Keywords:

simple machines, tools, physical science, cumulative text, measuring tools, STEM Build a Fort

Animals in the book:

dog, cat

Vetters:

Thanks to educators at the Franklin Institute for verifying the accuracy of the information in this book.
Reviews:
It's a short but colorful book, easy to read, and a useful classroom springboard for introducing some basic concepts of mechanics using commonly found tools. - Science Books & Films
would also enjoy having this book because it describes a fun project for parents to do with their child. Who, as a 6 or 7 year old, would not love to have a fort?!! Good science, good reading, and lots of fun?a great combination. - NSTA Recommends
The Fort on Fourth Street becomes a complete unit study when these extra resources are utilized, and the subject matter of simple machines is easy to expand on with blocks, Legos, or other hands-on ingredients for demonstrating simple machines at work. - Learning Table
Author/Illustrator Info:
Lois Spangler is an accomplished author and educator who has received many distinguished awards for her classroom work during her 32-year career. In addition to her personal achievements, she has worked with students to help them earn both state and national awards from numerous organizations including NASA, Toshiba and the NSTA. Although The Fort on Fourth Street is Lois's debut picture book, she has written, edited and managed more than 30 books including 6 ancillary science books for Scott Foresman Science. As an author and education expert, she has served on various committees and boards, including as a judge for the NSTA's ExploraVision National Science Competition and the NSF's Selection Committee for the "PAEMST" Visit her website edconnectionsllc.com for more information.
In addition to Cash Kat, Christina Wald has illustrated Fibonacci Zoo, A Cool Summer Tail, A Warm Winter Tail, Habitat Spy, Little Red Bat, and Henry the Impatient Heron for Arbordale. She also enjoys illustrating a wide variety of toys, games, books, and magazines. From a book that featured hundreds of animals on each page (Look, Find, and Learn: Animals of the World) to games including the Star Wars role playing game series, every assignment covers something new and exciting. In recent years, she has illustrated tons of different animals for books and other publications. Christina enjoys the research aspect of such projects, saying that each new book is a fascinating new learning experience. She often integrates travel to research for her illustrations. She lives in Ohio with her husband and three cats. Visit Christina's website.