Sounds of the Savanna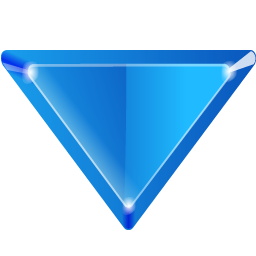 From the first light of dawn until the sun sets at night, the savanna is alive with noise. A lion roars in the early morning, a young baboon shrieks at noon, and a young mouse squeals at dusk. What are the animals saying and why? Animals communicate in many ways; explore the thriving African savanna as its inhabitants "talk" to one another throughout the course of a day
This nonfiction picture book with a cuddle factor includes a 4-page
For Creative Minds
section in the back of the book and a 49-page cross-curricular
Teaching Activity Guide
online.
Sounds of the Savanna
is vetted by experts and designed to encourage parental engagement. Its extensive back matter helps teachers with time-saving lesson ideas, provides extensions for science, math, and social studies units, and uses inquiry-based learning to help build critical thinking skills in young readers. The Spanish translation supports ELL and dual-language programs. The
interactive ebook
reads aloud in both English and Spanish with word highlighting and audio speed control to promote oral language skills, fluency, pronunciation, text engagement, and reading comprehension. Tap animals and other things that make noise to hear their sounds.
Written by Terry Catasús Jennings, Illustrated by Phyllis Saroff
32 pg, 8.5 x 10, Ages 4-8, Grades K-3, Lexile: AD 560, AR: 3.40, F&P: R
| | | | |
| --- | --- | --- | --- |
| Hardcover | 9781628556322 | $17.95 | |
| Paperback | 9781628556377 | $9.95 | |
| Spanish Paperback | 9781628556421 | $9.95 | |
| EBook | 9781628556575 | Purchase Here | |
| Spanish EBook | 9781628556629 | Purchase Here | |

Keywords:

Africa, EE (Environmental Education), food chain, sound, physics (sound waves), animal communication

Animals in the book:

baboon, elephant, lion, owl, spiny mouse, vervet monkey, wildebeest, yellow-winged bat, zebra

Vetters:

Thanks to Stacy Graison, Vice President of Education at Zoo Atlanta, for reviewing the accuracy of the information in this book.
Reviews:
This informational book provides readers with a glimpse at many of the animals living and communicating on the Savanna plains. The beautiful illustrations jump off the pages and the large bold print makes it easier for those new readers to enjoy. - NSTA Recommends
The nicely rounded narrative begins and ends with the lion family. Activities and sounds of wildebeests, elephants, vervet monkeys, baboons, zebras, spiny mice, and yellow-winged bats are described in a simple text. - Kirkus Reviews
From a lion's roar at dawn to the terrified shriek of a captured baby baboon at noon to the high-pitched sounds of bats hunting at night, the savanna is brought to life through evocative descriptions of a day's animal sounds. - Horn Book Guide
Author/Illustrator Info:
Terry Catasús Jennings has won several prestigious children's book awards, including NSTA-CBC Outstanding Science Trade Book, NSTA Recommended, and Bank Street Best Children's Book of the Year. In addition to Vivian and the Legend of the Hoodoos, Terry has written Magnetic Magic, Gopher to the Rescue, and Sounds of the Savanna with Arbordale. Her middle-grade book, The Women's Liberation Movement, 1960-1990 was listed in the ALA's Amelia Bloomer Project 2014-2015 List. Terry has been a contributor for the Smithsonian's Science Education Center books. Her articles have appeared in The Washington Post, Long Island News Day, and Ranger Rick. Terry is an active member of The Children's Book Guild of Washington, DC and SCBWI. She and her husband live in northern Virginia and spend their winters in southern Utah. Visit her website at www.terrycjennings.com.
Since childhood, Phyllis Saroff has brought together her loves of science and art. In addition to Creek Critters, Maggie: Alaska's Last Elephant, Vivian and the Legend of the Hoodoos, Tuktuk: Tundra Tale and Sounds of the Savanna for Arbordale, Phyllis has illustrated nonfiction books about the natural world such as Teeth and Mary Anning: Fossil Hunter. She also illustrates for children's magazines, wayside signs and other educational material. Phyllis works digitally and with oil paint. Phyllis lives in Maryland with her husband and two dogs. Visit her website at saroffillustration.com.