Tuktuk: Tundra Tale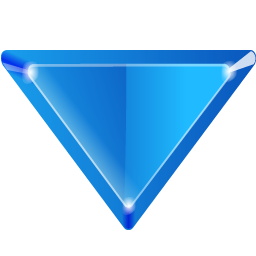 As the sun begins to set, arctic animals scurry to prepare for the dark, cold winter. Tuktuk the collared lemming is almost ready for the long winter night—all he needs is warm fur to line his nest. When one furry kamik (boot) slips off an Inuit driver's sled, Tuktuk is in luck! But as he drags it home, Putak the polar bear, Aput the arctic fox, and Masak the caribou eye this little lemming's prize and want it for their own. Tuktuk thinks fast, but can he outwit the other animals and convince them that one furry kamik is no good for anyone bigger than a lemming?
This fictional story includes a 4-page
For Creative Minds
section in the back of the book and a 34-page cross-curricular
Teaching Activity Guide
online.
Tuktuk
is vetted by experts and designed to encourage parental engagement. Its extensive back matter helps teachers with time-saving lesson ideas, provides extensions for science, math, and social studies units, and uses inquiry-based learning to help build critical thinking skills in young readers. The Spanish translation supports ELL and dual-language programs. The
interactive ebook
reads aloud in both English and Spanish with word highlighting and audio speed control to promote oral language skills, fluency, pronunciation, text engagement, and reading comprehension. Tap animals and other things that make noise to hear their sounds.
Written by Robin Currie, Illustrated by Phyllis Saroff
32 pg, 8.5x10, Ages 4-8, Grades K-3, Lexile: AD 580L, AR: 3.2, F&P: N
| | | | |
| --- | --- | --- | --- |
| Hardcover | 9781628558791 | $17.95 | |
| Paperback | 9781628558807 | $9.95 | |
| Spanish Paperback | 9781628558814 | $11.95 | |
| German Paperback | 9781643514857 | $11.95 | |
| EBook | 9781628558845 | Purchase Here | |
| Spanish EBook | 9781628558852 | Purchase Here | |
| German EBook | 9781643514888 | Purchase Here | |

Keywords:

habitat (tundra), perseverance, polar night, seasons, trickster, adaptations, geography, Inuit, northern lights, north star,

Animals in the book:

collared lemming, polar bear, arctic fox, caribou

Vetters:

Thanks to Julie Buehler, wildlife educator in Alaska, for verifying the accuracy of the information in this book.
Reviews:
This expertly translated Spanish-language edition of Tuktuk: Tundra Tale is one readers will not soon forget...VERDICT A top pick for Spanish-language collections for the quality of the translation and the kid-friendly humor.–Mary Margaret Mercado, Pima County Public Library, Tucson, AZ
-School Library Journal
This is an excellent, educational, and appealing series for readers between the ages of four and eight years.
-Midwest Book Review
I really liked TukTuk: Tundra Tale, but one of my favorite parts is at the end of the book. At the end there are arctic animal facts, an explanation about seasons in the arctic, and vocabulary to help you learn more about the words used in the book.
-Jewel, Age 8 for Kids Book Buzz
Author/Illustrator Info:
Former librarian Robin Currie grew up in an age when librarians still had card catalogs and her own struggles with spelling (from dyslexia) stifled her early attempts at writing. Since working first on an electric typewriter with autocorrect and later on computers with spell-check, Robin has authored more than two dozen books, including Rainbows and Ice Cream: Storytimes About Things Kids Like (ILA Quality Time Award), The Baby Bible Storybook, and Baby Bible Stories about Jesus. Robin and her husband enjoy five grandchildren and their cat, Hairy Potter. Visit her website at www.robincurrie.net.



Since childhood, Phyllis Saroff has brought together her loves of science and art. In addition to Creek Critters, Maggie: Alaska's Last Elephant, Vivian and the Legend of the Hoodoos, Tuktuk: Tundra Tale and Sounds of the Savanna for Arbordale, Phyllis has illustrated nonfiction books about the natural world such as Teeth and Mary Anning: Fossil Hunter. She also illustrates for children's magazines, wayside signs and other educational material. Phyllis works digitally and with oil paint. Phyllis lives in Maryland with her husband and two dogs. Visit her website at saroffillustration.com.