Nature Recycles—How About You?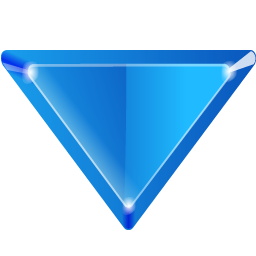 From sea urchins in the Atlantic Ocean to bandicoots on the Australian savanna, animals recycle all over the world. Explore how different animals in different habitats use recycled material to build homes, protect themselves, and get food. This fascinating collection of animal facts will teach readers about the importance of recycling and inspire them to take part in protecting and conserving the environment by recycling in their own way.
This nonfiction picture book with a cuddle factor includes a 4-page
For Creative Minds
section in the back of the book and a 50-page cross-curricular
Teaching Activity Guide
online.
Nature Recycles—How About You?
is vetted by experts and designed to encourage parental engagement. Its extensive back matter helps teachers with time-saving lesson ideas, provides extensions for science, math, and social studies units, and uses inquiry-based learning to help build critical thinking skills in young readers. The Spanish translation supports ELL and dual-language programs. The
interactive ebook
reads aloud in both English and Spanish with word highlighting and audio speed control to promote oral language skills, fluency, pronunciation, text engagement, and reading comprehension.
Written by Michelle Lord, Illustrated by Cathy Morrison
32 pg, 10 X 8.5, Ages 4-8, Grades k-3, Lexile: 580, AR: 2.90
| | | | |
| --- | --- | --- | --- |
| Hardcover | 9781607186151 | $17.95 | |
| Paperback | 9781607186274 | $9.95 | |
| Spanish Hardcover | 9781607187110 | $17.95 | |
| Spanish Paperback | 9781628553499 | $11.95 | |
| EBook | 9781607186632 | Purchase Here | |
| Spanish EBook | 9781628551570 | Purchase Here | |

Keywords:

behavioral adaptation, earth systems, human activity, recycling, adaptations, life science, geography, environmental education, repeating phrase, map; reduce, reuse, recycle, informed action

Animals in the book:

decorator sea urchin, hermit crab, Carolina wren, elf owl, veined octopus, woodpecker finch, dung beetle, termite, caddisfly, poison dart frog, Asian elephant

Vetters:

Thanks to educators at NASA/JPL (Jet Propulsion Laboratory) for verifying the accuracy of the information in this book.
Reviews:
Written in clear, lively prose, Nature Recycles is an ideal book to introduce recycling. - School Library Journal
I was very impressed with this book and highly recommend it for home, school, and public library use. It is written for young children, but all age groups can gain important and valuable knowledge from its pages. - Science Books & Films
Spread by spread, a collection of curious animal behaviors and the endless loop of the water cycle are offered as examples of recycling in the natural world. - Kirkus Reviews
Author/Illustrator Info:
Award-winning author Michelle Lord started writing stories when she was in elementary school. In addition toNature Recycles for Arbordale, her other books include Tide Pool Trouble, A Song for Cambodia, and the award-winning Little Sap and Monsieur Rodin. Michelle and her family recycle at their home in Texas. Check out her website at www.michellelordwrites.com.






Cathy Morrison may have started her art career in animation, but she soon fell in love with illustrating children's books and has been doing so for 20 years. She's illustrated If a Mummy Could Talk..., Dino Tracks, Dino Treasures, Nature Recycles–How About You?, Daisylocks, This Land is Your Land, Tortoise and Hare's Amazing Race, Three Little Beavers, and Animalogy: Animal Analogies for Arbordale. She is a member of the Society of Children's Book Writers and Illustrators. Cathy works from home in a studio loft overlooking a beautiful view of the Mummy Range, on the northern side of Rocky Mountain National Park. Check out her blog at www.cathymorrison.blogspot.com.