Animal Helpers: Wildlife Rehabilitators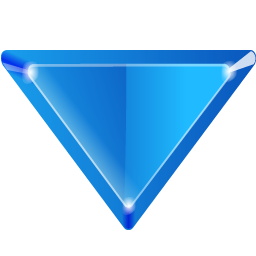 "Like humans, animals can get sick or hurt. People visit doctors. Pets see veterinarians. What happens to wild animals when they are injured, become ill, or are orphaned? Often, wildlife rehabilitators are called to their rescue. This photographic journal takes readers "behind the scenes" at four different wildlife rehabilitation centers. Fall in love with these backyard animals as they are nursed back to health and released back to the wild when possible. This is the first of a photographic series introducing the different ways and the many people who care for a wide variety of animals. Look for future Animal Helpers titles to include Zoo Keepers, Aquarists, Big Animal Rescuers, Marine Animal Rescuers, Conservationists, and Veterinarians.
This nonfiction picture book with a cuddle factor includes a 4-page
For Creative Minds
section in the back of the book and a 82-page cross-curricular
Teaching Activity Guide
online.
Animal Helpers
is vetted by experts and designed to encourage parental engagement. Its extensive back matter helps teachers with time-saving lesson ideas, provides extensions for science, math, and social studies units, and uses inquiry-based learning to help build critical thinking skills in young readers. The Spanish translation supports ELL and dual-language programs. The
interactive ebook
reads aloud in both English and Spanish with word highlighting and audio speed control to promote oral language skills, fluency, pronunciation, text engagement, and reading comprehension."
Written by Jennifer Keats Curtis
32 pg, 10 X 8.5, Ages 4-8, Grades PK-3, Lexile: AD 890, AR: 3.6, F&P: N
| | | | |
| --- | --- | --- | --- |
| Hardcover | 9781607186717 | $17.95 | |
| Paperback | 9781607186724 | $11.95 | |
| Spanish Paperback | 9781628554229 | $11.95 | |
| EBook | 9781607186755 | Purchase Here | |
| Spanish EBook | 9781628551471 | Purchase Here | |

Keywords:

helping animals, wildlife rehabilitators, backyard animals, environmental education, jobs, human impact on animals, Animal Helpers Series, informed action

Animals in the book:

skunk, owl, opossum, raccoon, catbird, mourning dove, deer, bobcat, rabbit, osprey, bald eagle, squirrel

Vetters:

Thanks to wildlife rehabilitators and volunteers Victoria Campbell of the Wild Things Sanctuary (NY), Kim Johnson of Drift Inn Wildlife Sanctuary (TX), Miriam Moyer and Mary Birney of White Flicker Wild Bird Rehabilitation Clinic (PA), Kathy Woods of Phoenix Wildlife Center (MD), and Randy Loftus of the U.S. Fish and Wildlife Service Chesapeake Bay Field Office (MD) for sharing their expertise and for verifying the accuracy of the information in this book.
Other books in this "Animal Helpers Series" include:
Reviews:
With those appealing photos and an easy text, this book is sure to be popular, even without the additional lure of classroom/home applications. - School Library Journal
This friendly book describes the specific needs of birds, raccoons, fawns, squirrels, bobcats, osprey, and owls who all rely on professional rehabilitators. Large-format color photographs make readers feel like they're in the middle of the action. - Foreword Reviews
Still, the pictures say a lot, showing the modified shelters of opossums (a tissue box), fawns (a playpen), and a bunny (a cardboard box), and offering other rare glimpses, like a bald eagle undergoing surgery. Busy back matter including several quizzes concludes. - Booklist
Author/Illustrator Info:
Award-winning Jennifer Keats Curtis has penned numerous stories about animals, including Creek Critters, Kali's Story: An Orphaned Polar Bear Rescue (Children's Choice Book Award Winner) and After A While Crocodile: Alexa's Diary (NSTA/CBC Outstanding Science Trade Books for Children), with co-author Dr. Brady Barr of Nat Geo Wild's Dangerous Encounter, Baby Bear's Adoption with wildlife biologists at Michigan's DNR, River Rescue with Tri-State Bird Rescue & Research, Inc.; and Moonlight Crab Count with co-author Dr. Neeti Bathala. The long-time writer's other recent books include The Lizard Lady, with co-author Dr. Nicole Angeli, Maggie: Alaska's Last Elephant and the Animal Helpers series. When not writing, Jennifer can be found among students and teachers, talking about literacy and conservation.