Moonlight Crab Count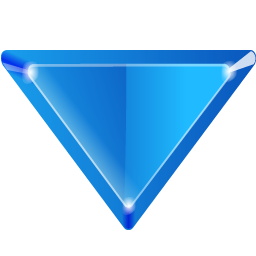 Even kids can get involved in science! Ecologist Dr. Neeti Bathala and Jennifer Keats Curtis collaborate to bring us the story of these adventurous citizen scientists. Leena and her mom volunteer each summer to count the horseshoe crabs that visit their beach. With their dog Bobie at their sides, the duo spends a night on the shore surveying horseshoe crabs who have come to mate and lay eggs. Readers will learn valuable facts about these ancient animals and how they can get involved in the effort to conserve horseshoe crabs.
This fictional story includes a 4-page
For Creative Minds
section in the back of the book and a 26-page cross-curricular
Teaching Activity Guide
online.
Moonlight Crab Count
is vetted by experts and designed to encourage parental engagement. Its extensive back matter helps teachers with time-saving lesson ideas, provides extensions for science, math, and social studies units, and uses inquiry-based learning to help build critical thinking skills in young readers. The Spanish translation supports ELL and dual-language programs. The
interactive ebook
reads aloud in both English and Spanish with word highlighting and audio speed control to promote oral language skills, fluency, pronunciation, text engagement, and reading comprehension. Tap animals and other things that make noise to hear their sounds.
Written by Neeti Bathala & Jennifer Keats Curtis, Illustrated by Veronica V. Jones
32 pg, 8.5x10, Ages 4-9, Grades K-3, Lexile: AD 780, F&P: N
| | | | |
| --- | --- | --- | --- |
| Hardcover | 9781628559309 | $17.95 | |
| Paperback | 9781628559316 | $11.95 | |
| Spanish Paperback | 9781628559323 | $11.95 | |
| EBook | 9781628559354 | Purchase Here | |
| Spanish EBook | 9781628559361 | Purchase Here | |

Keywords:

citizen science, environmental education, horseshoe crabs, life cycle, red knots, water: (bay), interconnectedness, migration, informed action, Jennifer Keats Curtis

Animals in the book:

horseshoe crabs, red knots

Vetters:

Thanks to Sheila Eyler, Mid-Atlantic Fish and Wildlife Conservation Office of the U.S. Fish and Wildlife Service; Steve Doctor, Natural Resources Biologist at the Maryland Department of Natural Resources; and Andrew McGowan, Environmental Scientist with the Delaware Center for the Inland Bays, for verifying the accuracy of the information in this book.
Reviews:
On a late spring night under a full moon, Leena, her mother, and her dog count horseshoe crabs on an island beach...A useful introduction to citizen science.
-Kirkus Reviews
What makes this book fun is not only the tale about counting the tailed creatures, but their medicinal value and facts regarding their ten eyes, bright blue blood, and tiny hairs along with their ability to lay twenty-thousand eggs at a time which are sometimes eaten by red knot birds. Any child will enjoy looking at the pictures while learning about the crabs.
-connywithay.com
Author/Illustrator Info:
Award-winning Jennifer Keats Curtis has penned numerous stories about animals, including Creek Critters, Kali's Story: An Orphaned Polar Bear Rescue (Children's Choice Book Award Winner) and After A While Crocodile: Alexa's Diary (NSTA/CBC Outstanding Science Trade Books for Children), with co-author Dr. Brady Barr of Nat Geo Wild's Dangerous Encounter, Baby Bear's Adoption with wildlife biologists at Michigan's DNR, River Rescue with Tri-State Bird Rescue & Research, Inc.; and Moonlight Crab Count with co-author Dr. Neeti Bathala. The long-time writer's other recent books include The Lizard Lady, with co-author Dr. Nicole Angeli, Maggie: Alaska's Last Elephant and the Animal Helpers series. When not writing, Jennifer can be found among students and teachers, talking about literacy and conservation.
Dr. Neeti Bathala is a Professor of Ecology and Environmental Sciences in Philadelphia. Her research has brought her across the world, studying everything from bottlenose dolphins in Greece to sea turtles in Costa Rica. Neeti's academic efforts involve research and teaching to make science accessible and enjoyable to all. Moonlight Crab Count is her debut picture book. Neeti lives in New Jersey and is an avid gardener, creating diverse ecosystems with native plantings. She spends her summers at the Jersey Shore where she is active in local conservation efforts of horseshoe crabs and other marine animals. Visit her website www.neetibathala.com.
Veronica V. Jones is a freelance and children's illustrator from the Northern Virginia area. After graduating from the Catholic University of America with a degree in engineering, she decided to follow her first love, art; and started her career as a freelance illustrator. Veronica started drawing for children in 2010 and has created many covers and interiors since then. Moonlight Crab Count is her debut picture book. Visit her website at www.vvjones.com.