Penguin Lady, The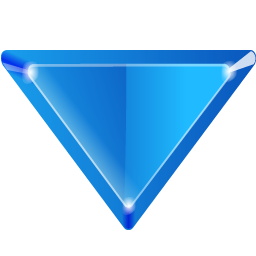 "Penelope Parker lives with penguins! Short ones, tall ones; young and old—the penguins are from all over the Southern Hemisphere including some that live near the equator! Do the penguin antics prove too much for her to handle? Children count and then compare and contrast the different penguin species as they learn geography.
This fictional story includes a 4-page
For Creative Minds
section in the back of the book and a 52-page cross-curricular
Teaching Activity Guide
online.
The Penguin Lady
is vetted by experts and designed to encourage parental engagement. Its extensive back matter helps teachers with time-saving lesson ideas, provides extensions for science, math, and social studies units, and uses inquiry-based learning to help build critical thinking skills in young readers. The Spanish translation supports ELL and dual-language programs. The
interactive ebook
reads aloud in both English and Spanish with word highlighting and audio speed control to promote oral language skills, fluency, pronunciation, text engagement, and reading comprehension."
Written by Carol A. Cole, Illustrated by Sherry Rogers
32 pg, 10 x 8.5, Ages 4-9, Grades PK-3, Lexile: AD 770, AR: 3.1, F&P: K
| | | | |
| --- | --- | --- | --- |
| Hardcover | 9781607185277 | $17.95 | |
| Paperback | 9781607185369 | $9.95 | |
| Spanish Hardcover | 9781607186977 | $17.95 | |
| Spanish Paperback | 9781628554205 | $11.95 | |
| EBook | 9781607185642 | Purchase Here | |
| Spanish EBook | 9781628551457 | Purchase Here | |

Keywords:

penguins, different species, counting, math, life science, map, measuring, compare/contrast, bird

Animals in the book:

penguin, Gallapagos, Adelie, African, chinstrap, emporer, king, little blue, macaroni, royal, rockhopper, polar

Vetters:

Thanks to Jean Pennycook, Penguin Education Specialist at Penguin Science; Heather Urquhart, Penguin Exhibit and Collection Manager and Erin Graichen, Education Programs Assistant at the New England Aquarium; and Tricia LeBlanc, Director of Education & Volunteers, at the Audubon Aquarium of the Americas for reviewing the For Creative Minds section for accuracy.
Reviews:
This book serves as a simple counting book and an introduction to 10 species. - School Library Journal
This book is a wonderful introduction to penguins for young children. - Library Media Connection
The Penguin Lady is a picturebook that does more than tell a story - it's a useful tool that parents can use to help encourage curiosity and learning about animals! - Midwest Book Review
Author/Illustrator Info:
Carol A. Cole has worked with young children in schools for about 30 years as a pediatric physical therapist. Carol started writing "scripts" for a favorite TV show when she was ten years old and hasn't stopped writing since. She's the author of numerous articles and short stories found online and in anthologies. This is her debut picture book. Carol based this story on one of the teachers with whom she works "the original Penguin Lady." Penguin mouse pads, puzzles, wall decorations, and inflatable penguins fill the Penguin Lady's classroom, leading Carol to wonder what would happen should real penguins move in. Carol and her family live in Northern Virginia. Visit Carol's website at www.carolacole.com.
Sherry Rogers spent twelve years as a corporate graphic designer and artist before "leaving it all behind" for the freelance world of illustrating children's books. Through illustrating The First Fire, Sherry remembers her own ancestor, Na Ni, a Cherokee woman from the mountains of North Carolina. Some of Sherry's other Arbordale titles include The Penguin Lady, Ten for Me, Hey Diddle Diddle, Newton and Me, Moose and Magpie, Paws, Claws, Hands & Feet, and The Deductive Detective; as well as her award-winning titles: Sort It Out!, Kersplatypus, Burro's Tortillas, and If You Were a Parrot. Sherry lives in Northern California with her family and their pets. Visit her website at sherry-rogers.com.