Animal Helpers: Aquariums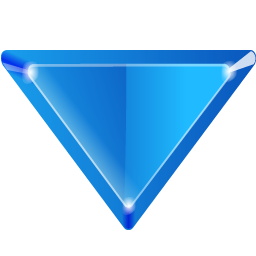 Where else could you stay dry while visiting aquatic animals from around the world? Only in an aquarium can you visit and learn about all these different local and exotic animals. Aquarium staff care for and teach about these animals, as well as work to conserve and protect threatened and endangered species. Follow this behind-the-scenes photographic journal as it leads you into the wondrous world of aquariums and the animal helpers who work there.
This nonfiction picture book with a cuddle factor includes a 4-page
For Creative Minds
section in the back of the book and a 82-page cross-curricular
Teaching Activity Guide
online.
Animal Helpers: Aquariums
is vetted by experts and designed to encourage parental engagement. Its extensive back matter helps teachers with time-saving lesson ideas, provides extensions for science, math, and social studies units, and uses inquiry-based learning to help build critical thinking skills in young readers. The Spanish translation supports ELL and dual-language programs. The
interactive ebook
reads aloud in both English and Spanish with word highlighting and audio speed control to promote oral language skills, fluency, pronunciation, text engagement, and reading comprehension.
Written by Jennifer Keats Curtis
32 pg, 10 x 8.5, Ages 4-8, Grades PK-3, Lexile: 910, F&P: N
| | | | |
| --- | --- | --- | --- |
| Hardcover | 9781628552034 | $17.95 | |
| Paperback | 9781628552126 | $9.95 | |
| EBook | 9781628552485 | $12.99 | |
| Spanish Paperback | 9781628552218 | $9.95 | |
| Spanish EBook | 9781628552577 | $12.99 | |

Keywords:

aquariums, jobs, helping animals, environmental education, Animal Helpers Series

Animals in the book:

dolphin, Gentoo penguin, sailfin sculpin, sea otter, sea lion, loggerhead sea turtle, weedy sea dragon, Indonesian jellyfish, hammerhead shark, octopus, manta ray, pike, pumpkin seed sunfish, walleye, white sucker fish, ocean sunfish, shortsnout seahorse, African black-fotted penguin, Garibaldi

Vetters:

Thanks to the following aquariums for their photographs and knowledge: The Florida Aquarium, Georgia Aquarium, Monterey Bay Aquarium, National Aquarium, Shedd Aquarium, Tennessee Aquarium
Other books in this "Animal Helpers Series" include:
Reviews:
With a nice mix of both male and female role models, students will be able to visualize exciting careers choices in this field. Added activities (For Creative Minds, Animal Fun Facts) let students further explore aquarium life. I recommend this book! - NSTA Recommends
Color photos depict rescued aquatic animals being cared for in aquariums. Veterinarians, ichthyologists, and other aquatic biologists show how they care for and study injured salt- and fresh-water species before the text asks, "Would you like to work in an aquarium?" - Horn Book Guide
Animal Helpers looks at the many individuals that are needed to keep an aquarium running: aquarists, biologists, curators, and veterinarians. Clear crisp photographs show the peace of the underwater world. - School Library Journal
Author/Illustrator Info:
Award-winning nature author Jennifer Keats Curtis is frequently found among students and teachers, talking about literacy and conservation. She is the author of more than a dozen books about wildlife rescue, animal care in captivity, and citizen science.In addition to The Lizard Lady and Maggie: Alaska's Last Elephant, Jennifer has written After A While Crocodile: Alexa's Diary, The Lucky Litter: Wolf Pups Rescued from Wildfire, the Animal Helpers series, Baby Owl's Rescue, Kali's Story (Children's Choice Book Award 2015), Salamander Season, Primate School, and Turtles In My Sandbox for Arbordale. She lives in Maryland with her family and a wide variety of pets. Visit her website at www.jenniferkeatscurtis.com.