Animal Helpers: Sanctuaries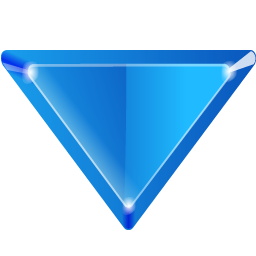 Just as tiny kittens and puppies grow into bigger cats and dogs, wild animal babies grow into adults too. These full-grown animals may no longer be cute and cuddly. Their wild instincts may kick in. They can become very large, even dangerous. What happens to these exotic pets when owners realize they can no longer care for them but they can't be returned to the wild? And what about big predators that get hurt or sick? This photographic journal takes readers "behind the scenes" at five nonprofit sanctuaries and rescue zoos, and one care farm, that have opened their doors and their hearts to desperate animals in need.
This nonfiction picture book with a cuddle factor includes a 4-page
For Creative Minds
section in the back of the book and a 82-page cross-curricular
Teaching Activity Guide
online.
Animal Helpers
is vetted by experts and designed to encourage parental engagement. Its extensive back matter helps teachers with time-saving lesson ideas, provides extensions for science, math, and social studies units, and uses inquiry-based learning to help build critical thinking skills in young readers. The Spanish translation supports ELL and dual-language programs. The
interactive ebook
reads aloud in both English and Spanish with word highlighting and audio speed control to promote oral language skills, fluency, pronunciation, text engagement, and reading comprehension.
Written by Jennifer Keats Curtis
32 pg, 10 X 8.5, Ages 4-8, Grades PK-4, Lexile: AD 860, AR: 4.30, F&P: O
| | | | |
| --- | --- | --- | --- |
| Hardcover | 9781607186113 | $17.95 | |
| Paperback | 9781607186236 | $9.95 | |
| EBook | 9781607186595 | $12.99 | |
| Spanish Paperback | 9781628553451 | $9.95 | |
| Spanish EBook | 9781628551532 | $12.99 | |

Keywords:

helping animals, environmental education, map, EE, jobs, Animal Helpers Series

Animals in the book:

tiger, Canadian lynx, bobcat, black bear, jaguar, panther, puma, mountain lion, pig

Vetters:

Thanks to the following wildlife sanctuaries and nonprofits for their stories, photographs, and knowledge: Big Cat Rescue, Black Pine Animal Sanctuary, Carolina Tiger Rescue, Safe Haven Rescue Zoo, Sanctuary One at Double Oak Farm, The Wildcat Sanctuary
Other books in this "Animal Helpers Series" include:
Reviews:
More than a simple picture book, this is a thoughtprovoking volume that helps readers explore the relationship between people and wild animals. - Science Books & Films
Curtis describes what wild-animal sanctuaries do. Short informational paragraphs are set on full-bleed, double-page photographs of animals being cared for. - Kirkus Reviews
Additionally, the book shows the hard work that is required of the animals' caretakers try to keep them occupied and healthy. Truly, this must be a labor of love. - Reading Today
Author/Illustrator Info:
Award-winning nature author Jennifer Keats Curtis is frequently found among students and teachers, talking about literacy and conservation. She is the author of more than a dozen books about wildlife rescue, animal care in captivity, and citizen science.In addition to The Lizard Lady and Maggie: Alaska's Last Elephant, Jennifer has written After A While Crocodile: Alexa's Diary, The Lucky Litter: Wolf Pups Rescued from Wildfire, the Animal Helpers series, Baby Owl's Rescue, Kali's Story (Children's Choice Book Award 2015), Salamander Season, Primate School, and Turtles In My Sandbox for Arbordale. She lives in Maryland with her family and a wide variety of pets. Visit her website at www.jenniferkeatscurtis.com.