Balloon Trees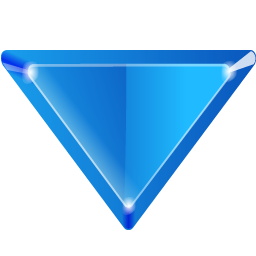 Ever wonder how a balloon is made? Follow the journey of a balloon from its beginnings as gooey sap in a tree to its completion at a rubber factory. You'll be surprised to discover what a balloon started out as and how it becomes the bright, air-filled decoration that you enjoy today.
This nonfiction picture book with a cuddle factor and rhyming text includes a 4-page
For Creative Minds
section in the back of the book and a 40-page cross-curricular
Teaching Activity Guide
online.
Balloon Trees
is vetted by experts and designed to encourage parental engagement. Its extensive back matter helps teachers with time-saving lesson ideas, provides extensions for science, math, and social studies units, and uses inquiry-based learning to help build critical thinking skills in young readers. The Spanish translation supports ELL and dual-language programs. The
interactive ebook
reads aloud in both English and Spanish with word highlighting and audio speed control to promote oral language skills, fluency, pronunciation, text engagement, and reading comprehension. Tap the animals and other things that make noise to hear their sounds.
Written by Danna Smith, Illustrated by Laurie Allen Klein
32 pg, 10 X 8.5, Ages 4-8, Grades PK-3, Lexile: AD 730, AR: 2.60, F&P: L
| | | | |
| --- | --- | --- | --- |
| Hardcover | 9781607186120 | $17.95 | |
| Paperback | 9781607186243 | $9.95 | |
| Spanish Hardcover | 9781607187073 | $17.95 | |
| Spanish Paperback | 9781628553468 | $11.95 | |
| EBook | 9781607186601 | Purchase Here | |
| Spanish EBook | 9781628551549 | Purchase Here | |
| Indonesian EBook | 9781643513645 | Purchase Here | |
| Japanese EBook | 9781643515564 | Purchase Here | |

Keywords:

earth systems, human activity, natural resources, production of goods, transportation, earth science, social studies, rhyme, sequencing

Animals in the book:

-

Vetters:

Thanks to Ted A. Vlamis, President, and Ted J. Vlamis, Vice President, of Pioneer Balloon Company; and to Marty Fish of the International Balloon Association for verifying the accuracy of the balloon manufacturing processes in this book. And thanks to Jim Dryburgh, CEO and Owner of Holz Rubber Company for verifying the rubber-related information.
Reviews:
With a little green tropical bird on every spread, the process of balloon making is outlined...These words must be read aloud to enjoy the internal rhyming and wonderful use of language. - School Library Journal
Rhyming couplets and effective illustrations describe the general process by which latex is extracted from trees, converted into a colorful mix, shaped into forms, treated and sent to stores to be sold as balloons. - Kirkus Reviews
Reading this book is bound to give readers a newfound appreciation for the story behind those short-lived rubber products that are so much fun to blow up, tie in a knot, and then bounce across a room or outside. - Reading Today
Author/Illustrator Info:
Danna Smith received excellent reviews for Pirate Nap and Two at the Zoo, which was featured in Parenting Magazine and is a Raising Readers board book special edition. The inspiration for her most recent book, Balloon Trees, came from her husband's line of work running a rubber manufacturing plant. Although his company makes industrial rubber products, Danna chose to follow the creation of a fun product that is near and dear to a child's heart: the balloon. She lives in Northern California with her husband, two grown children, and their cocker spaniel, Peanut. Visit her website at dannasmithbooks.com.



Award-winning illustrator Laurie Allen Klein has been a freelance artist for over 30 years. She has worked with a variety of zoos, marine parks and aquariums creating life-size animal murals, animal ID art, camp field guides, activity books, and posters. Laurie has also illustrated The Long and Short Tail of Colo and Ruff,Dear Komodo Dragon, Saving Kate's Flowers, Balloon Trees, Fur and Feathers, The Ghost of Donley Farm, If a Dolphin Were a Fish, Little Skink's Tail, Meet the Planets, Solar System Forecast, They Just Know, and Where Should Turtle Be? for Arbordale. Laurie lives in Florida. See more of her artwork at www.lauriekleinarts.com.