Little Skink's Tail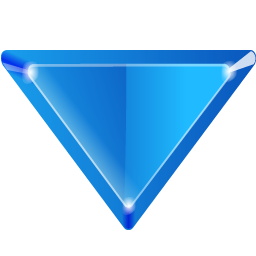 While Little Skink hunts yummy ants for breakfast, she is suddenly attacked by a crow! But she has a trick to escape – she snaps off her tail, and it keeps on wiggling! Little Skink is happy to be alive, but she misses her bright blue tail. Readers will enjoy pretending with her, trying on tail after tail. The first is too puffy-fluffy, and another too stinky! Then one day Little Skink gets a big surprise…and she doesn't have to dream of tails anymore. The "For Creative Minds" section has information on tail adaptations and communications and a mix-and-match tail activity.
This fictional story includes a 3-page
For Creative Minds
section in the back of the book and a 25-page cross-curricular
Teaching Activity Guide
online.
Little Skink's Tail
is vetted by experts and designed to encourage parental engagement. Its extensive back matter helps teachers with time-saving lesson ideas, provides extensions for science, math, and social studies units, and uses inquiry-based learning to help build critical thinking skills in young readers. The Spanish translation supports ELL and dual-language programs. The
interactive ebook
reads aloud in both English and Spanish with word highlighting and audio speed control to promote oral language skills, fluency, pronunciation, text engagement, and reading comprehension.
Written by Janet Halfmann, Illustrated by Laurie Allen Klein
32 pg, 10 x 8.5, Ages 4-8, Grades PK-3, Lexile: - 560, AR: 2.6, F&P: L
| | | | |
| --- | --- | --- | --- |
| Hardcover | 9780976882381 | $15.95 | |
| Paperback | 9781607188643 | $9.95 | |
| Spanish Paperback | 9781628553741 | $11.95 | |
| Chinese Paperback | 9781607183969 | $11.95 | |
| EBook | 9781607182689 | Purchase Here | |
| Spanish EBook | 9781628550993 | Purchase Here | |
| Chinese EBook | 9781607188865 | Purchase Here | |

Keywords:

behavioral adaptation, physical adaptation, tails, animal adaptations, forest animals, life science, map, coordinate grid

Animals in the book:

cottontail rabbit, crow, owl, porcupine, skink, squirrel, white-tailed deer

Vetters:

Thanks to Sherry Crawley, Director of Education, School and Family Programs at Zoo Atlanta for verifying the accuracy of the information in this book.
Reviews:
This tale has some funny moments, as well as information. Klein's playful watercolors are vibrant and depict a lively forested world. The book could be used in a unit on woodland animals, and the reproducible nature activities in the back make it attractive to teachers. - School Library Journal
Children will enjoy trying to explain why different tails look and work the way they do. The book also touches on themes of individuality and self-acceptance. Author Janet Halfmann's animal characters are personified enough to enliven the story, but this does not detract from the simple biological principles introduced. - Library Media Connection
Author, Janet Halfmann's lively text, and Illustrator, Laurie Allen Klein's rich and realistic pictures bring this story to life. Imaginative and educational, children and adults will enjoy the "Creative Minds" section where they can learn about animal footprints and why animals have tails. - Midwest Book Review
Author/Illustrator Info:
Janet Halfmann (pronounced Howlf-mun) is the award-winning author of more than forty fiction and nonfiction children's books, including Yay for Big Brothers!, Home in the Cave, Fur and Feathers, and Little Skink's Tail for Arbordale. Other recent titles include The Clothesline Code; A Bobby-Dazzler of a Pouch!; The Story of Civil War Hero Robert Smalls; Midnight Teacher; Grandma Is a Slowpoke; Animal Teachers; Good Night, Little Sea Otter; and Seven Miles to Freedom. Janet is a member of the Society of Children's Book Writers and Illustrators. Previously, Janet was a newspaper reporter, children's magazine editor, and a creator of coloring and activity books for Golden Books. She is the mother of four and the grandmother of six. She grew up on a farm in Michigan and now lives in South Milwaukee, Wisconsin. Visit her website at janethalfmannauthor.com.
Award-winning illustrator Laurie Allen Klein has been a freelance artist for over 30 years. She has worked with a variety of zoos, marine parks and aquariums creating life-size animal murals, animal ID art, camp field guides, activity books, and posters. Laurie has also illustrated The Long and Short Tail of Colo and Ruff,Dear Komodo Dragon, Saving Kate's Flowers, Balloon Trees, Fur and Feathers, The Ghost of Donley Farm, If a Dolphin Were a Fish, Little Skink's Tail, Meet the Planets, Solar System Forecast, They Just Know, and Where Should Turtle Be? for Arbordale. Laurie lives in Florida. See more of her artwork at www.lauriekleinarts.com.