Meet the Planets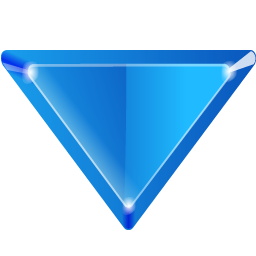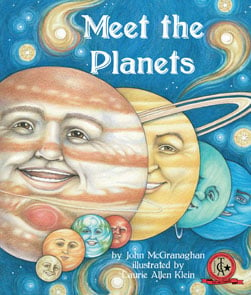 Soar into the Solar System to witness the first Favorite Planet Competition, emceed by none other than the former-ninth planet, now known as dwarf planet Pluto. The readers become the judges after the sun can't pick a favorite and the meteors leave for a shower. Who will the lucky winning planet be? Could it be speedy-messenger Mercury, light-on-his-feet Saturn, or smoking-hot Venus? Readers learn all about each planet as Pluto announces them with short, tongue-in-cheek facts. Children will spend hours searching the art for all the references to famous scientists and people of history, space technology, constellations, art, and classic literature.
This fictional story includes a 6-page
For Creative Minds
section in the back of the book and a 56-page cross-curricular
Teaching Activity Guide
online.
Meet the Planets
is vetted by experts and designed to encourage parental engagement. Its extensive back matter helps teachers with time-saving lesson ideas, provides extensions for science, math, and social studies units, and uses inquiry-based learning to help build critical thinking skills in young readers. The Spanish translation supports ELL and dual-language programs. The
interactive ebook
reads aloud in both English and Spanish with word highlighting and audio speed control to promote oral language skills, fluency, pronunciation, text engagement, and reading comprehension.
Written by John McGranaghan, Illustrated by Laurie Allen Klein
32 pg, 10 x 8.5, Ages 5-10, Grades K-5, Lexile: AD 760, AR: 4.2, F&P: O
| | | | |
| --- | --- | --- | --- |
| Hardcover | 9781607181231 | $16.95 | |
| Paperback | 9781607188698 | $10.95 | |
| Spanish Hardcover | 9781607186939 | $16.95 | |
| Spanish Paperback | 9781628554113 | $11.95 | |
| EBook | 9781607183020 | Purchase Here | |
| Spanish EBook | 9781628551365 | Purchase Here | |
| Portuguese EBook | 9781643516493 | Purchase Here | |
| Indonesian EBook | 9781643513843 | Purchase Here | |
| French EBook | 9781643517452 | Purchase Here | |

Keywords:

astronomy, solar system, planets, earth science, relative size planets, place values (math)

Vetters:

Thanks to Dr. Curt Niebur, Program Scientist, Planetary Division, NASA; Dr. Susan Niebur of Niebur Consulting; Dr. Art Hammon, Program Coordinator, CSU-NASA/JPL Education Initiative, NASA/JPL (Jet Propulsion Laboratory); and to Brian Kruse, Lead Formal Educator at the Astronomical Society of the Pacific for verifying the accuracy of the information in this book.
Reviews:
The breezy, unconventional approach makes this a promisingly engaging way to introduce, or re-introduce, our celestial neighbors.- School Library Journal
Although not a "hard science" book about the planets, this fun romp will engage students as to how the planets have shaped human art, history, architecture, mythology, and religion. - Library Media Connection
A simple introduction to our solar system for very young audiences, this appealing little book should be a big hit with the lower elementary grade levels. The illustrations are cute and colorful. The text contains interesting facts that are appropriate for first and second graders. - Science Books & Films
Author/Illustrator Info:
John McGranaghan (Saturn for My Birthday, Meet the Planets) has always been fascinated by outer space but it was his youngest son, Kyle, who asked for the planet Saturn for his fourth birthday. That request became the inspiration for Saturn for My Birthday. John has also written stories and articles for Boys' Quest Magazine, Pockets Magazine, Columbia Magazine, and local newspapers. He is winner of the 2001 Pockets Fiction Contest. When John isn't writing, he enjoys sports and spending time with his wife and two boys. John currently works as a school counselor in the Philadelphia suburbs.Vist John's website at johnmcgranaghanbooks.com.


Award-winning illustrator Laurie Allen Klein has been a freelance artist for over 30 years. She has worked with a variety of zoos, marine parks and aquariums creating life-size animal murals, animal ID art, camp field guides, activity books, and posters. Laurie has also illustrated The Long and Short Tail of Colo and Ruff,Dear Komodo Dragon, Saving Kate's Flowers, Balloon Trees, Fur and Feathers, The Ghost of Donley Farm, If a Dolphin Were a Fish, Little Skink's Tail, Meet the Planets, Solar System Forecast, They Just Know, and Where Should Turtle Be? for Arbordale. Laurie lives in Florida. See more of her artwork at www.lauriekleinarts.com.