Saving Kate's Flowers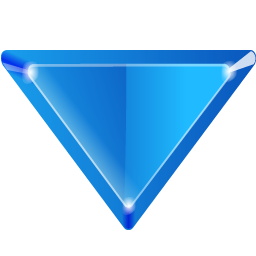 Fall is here and Kate is determined to save her flowers from the winter cold. Mom shows her how to scoop the flowers out of the ground, transplant them into pots, and give them water. Kate pots a couple flowers . . . and then some more…and a few more. With Mom distracted on the phone, Kate has filled the house with flowers, but Dad's sneezes mean the flowers have to go! Kate realizes she needs to find a new place for her flowers to spend the winter, but where?
This fictional story includes a 4-page
For Creative Minds
section in the back of the book and a 27-page cross-curricular
Teaching Activity Guide
online.
Saving Kate's Flowers
is vetted by experts and designed to encourage parental engagement. Its extensive back matter helps teachers with time-saving lesson ideas, provides extensions for science, math, and social studies units, and uses inquiry-based learning to help build critical thinking skills in young readers. The Spanish translation supports ELL and dual-language programs. The
interactive ebook
reads aloud in both English and Spanish with word highlighting and audio speed control to promote oral language skills, fluency, pronunciation, text engagement, and reading comprehension. Tap animals and other things that make noise to hear their sounds.
Written by Cindy Sommer, Illustrated by Laurie Allen Klein
32 pg, 8.5x10, Ages 4-8, Grades K-3, Lexile: AD 410L, AR: 2.5, F&P: L
| | | | |
| --- | --- | --- | --- |
| Hardcover | 9781628558708 | $17.95 | |
| Paperback | 9781628558715 | $9.95 | |
| Spanish Paperback | 9781628558722 | $11.95 | |
| EBook | 9781628558753 | Purchase Here | |
| Spanish EBook | 9781628558760 | Purchase Here | |
| Portuguese EBook | 9781643516943 | Purchase Here | |

Keywords:

anthropomorphic/personification, flowers, plants (annual/perennial), seasons, basic needs, life cycle, outside activity,

Animals in the book:

rabbit, cat, frog, dog, bird, squirrel, bat, mole, turtle

Vetters:

Thanks to Boxerwood Nature Center and Woodland Garden (Lexington, VA) for verifying the accuracy of the information in this book.
Reviews:
'Saving Kate's Flowers' by Cindy Sommer' , illustrated by Laurie Allen Klein is a charming story of young bunny Kate's ambitious venture to save the garden flowers from dying in the winter cold. Kate and her mom come up with a creative solution that enriches and pleases the bunny's neighbors in this beautifully illustrated story accompanied by helpful botanical aids for young readers and gardeners. - Dorothy Campbell, FGC NY State Master Horticulture Judge
Frosty nights will be with us soon so it's the right time to decide which flowers should be brought in for the winter. If you are keen on saving them all you will enjoy reading Saving Kate's Flowers about a family of rabbits whose daughter Kate decides the whole flower garden must be potted and brought in.
-Vermont Country Sampler
"Saving Kate's Flowers" is a gentle, touching story about the gift of blooms and ongoing life in the garden in the eyes of a child.
-Midwest Book Review
Author/Illustrator Info:
Cindy Sommer's love for gardening started at a young age while admiring her mother's green thumb. She passed this love of plants on to her daughters, who are the inspiration behind her debut picture book, Saving Kate's Flowers. Along with gardening, Cindy has always had a passion for writing, a passion she cultivated with a BA in English from SUNY Oneonta. After reading countless stories to her girls, Cindy decided to try her hand at writing children's books herself. Cindy does her gardening and writing at her home on Long Island, along with her husband, two daughters, two dogs, and horse. For more information, visit her website at cindysommer.com.



Award-winning illustrator Laurie Allen Klein has been a freelance artist for over 30 years. She has worked with a variety of zoos, marine parks and aquariums creating life-size animal murals, animal ID art, camp field guides, activity books, and posters. Laurie has also illustrated The Long and Short Tail of Colo and Ruff,Dear Komodo Dragon, Saving Kate's Flowers, Balloon Trees, Fur and Feathers, The Ghost of Donley Farm, If a Dolphin Were a Fish, Little Skink's Tail, Meet the Planets, Solar System Forecast, They Just Know, and Where Should Turtle Be? for Arbordale. Laurie lives in Florida. See more of her artwork at www.lauriekleinarts.com.