Solar System Forecast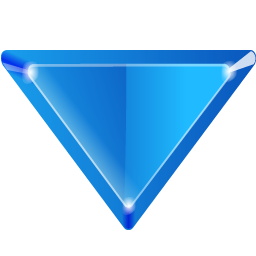 "Below-freezing temperatures, scorching heat, and storms bigger than planet Earth are just some of the wild weather you will encounter on your trip through the solar system! Get your fun facts along with your forecast for each major planet, as well as a moon (Titan) and a dwarf planet (Pluto). Get ready for some out of this world fun with Solar System Forecast!
This fictional story includes a 4-page
For Creative Minds
section in the back of the book and a 41-page cross-curricular
Teaching Activity Guide
online.
Solar System Forecast
is vetted by experts and designed to encourage parental engagement. Its extensive back matter helps teachers with time-saving lesson ideas, provides extensions for science, math, and social studies units, and uses inquiry-based learning to help build critical thinking skills in young readers. The Spanish translation supports ELL and dual-language programs. The
interactive ebook
reads aloud in both English and Spanish with word highlighting and audio speed control to promote oral language skills, fluency, pronunciation, text engagement, and reading comprehension."
Written by Kelly Kizer Whitt, Illustrated by Laurie Allen Klein
32 pg, 10 X 8.5, Ages 4-9, Grades PK-4, Lexile: AD 890L, AR: 4.4, F&P: P
| | | | |
| --- | --- | --- | --- |
| Hardcover | 9781607185239 | $17.95 | |
| Paperback | 9781607185321 | $9.95 | |
| Spanish Hardcover | 9781607186786 | $17.95 | |
| Spanish Paperback | 9781628554250 | $11.95 | |
| EBook | 9781607185604 | Purchase Here | |
| Spanish EBook | 9781628551501 | Purchase Here | |

Keywords:

weather, astronomy, solar system, planets, weather, earth science, sun: heat & light, charts: atmosphere & temperatures

Animals in the book:

-

Vetters:

Thanks to Alice Sarkisian Wessen, Manager, Solar System/Outer Planets & Technology Education and Public Outreach at JPL; Dr. Sten Odenwald, Astrophysicist at Goddard Spaceflight Center and creator of SpaceMath at NASA; and Dr. Stephen Edberg, Astronomer at JPL for checking the accuracy of the information in this book.
Reviews:
Every page is fun to read, and every illustration invites readers in for a close examination, especially the grinning green weather guy. - School Library Journal
Readers in search of specific highs, lows and other meteorological data will be well served by the charts, tables, diagrams, quizzes and other enrichment material both at the end and online on the publisher's site. - Kirkus Reviews
A story book about planetary meteorology? Yes! And a really fun one, too. - The Planetary Society
Author/Illustrator Info:
Kelly Kizer Whitt (Solar System Forecast) has been an admirer of the universe since childhood. From the dark skies of her hometown of Sauk City, Wisconsin, she would gaze at the stars and wonder what was beyond them. Kelly majored in English and studied Astronomy at the University of Wisconsin-Madison. After college she spent three years in Nashville with her husband, Jeremy, before moving to the Milwaukee area. In 1998 she landed her dream job at Astronomy magazine, where she worked as copy editor, photo editor, and assistant editor. Kelly wrote the terrestrial planets section of The Collins Illustrated Encyclopedia of Space, published in 2001. She writes about space for the websites Suite101.com and AstronomyToday.com. She also has a weekly stargazing blog for the Sierra Club online. Besides writing about space, Kelly published a romance novel on Kindle in 2011 titled The Gathering Storm. Kelly's hobbies include visiting the national parks, creating crossword puzzles, and reading. Kelly lives in Sussex, Wisconsin, with Jeremy, her son Kaden, her daughter Lucy, and their cat Perseus, named for the constellation.
Award-winning illustrator Laurie Allen Klein has been a freelance artist for nearly 25 years. Over the last several years, she has worked as the on-staff artist for a marine park, where she does everything from painting life-size sea animal murals to illustrating children's activity books. Laurie has also illustrated Dear Komodo Dragon, Saving Kate's Flowers, Balloon Trees, Fur and Feathers, The Ghost of Donley Farm, If a Dolphin Were a Fish, Little Skink's Tail, Meet the Planets, Solar System Forecast, They Just Know and Where Should Turtle Be? for Arbordale. Laurie lives in Florida. See more of her artwork at www.lauriekleinarts.com.