If A Dolphin Were A Fish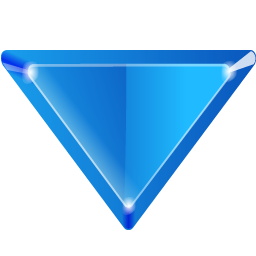 Join Delfina the dolphin as she imagines that she becomes other sea animals: a fish, a sea turtle, a pelican, an octopus, a shark, even a manatee! The incredible morphing illustrations will have children laughing as they learn about the real differences between these ocean animals and their respective classes.
This informational fictional story includes a 3-page
For Creative Minds
section in the back of the book and a 29-page cross-curricular
Teaching Activity Guide
online.
If A Dolphin Were A Fish
is vetted by experts and designed to encourage parental engagement. Its extensive back matter helps teachers with time-saving lesson ideas, provides extensions for science, math, and social studies units, and uses inquiry-based learning to help build critical thinking skills in young readers. The Spanish translation supports ELL and dual-language programs. The
interactive ebook
reads aloud in both English and Spanish with word highlighting and audio speed control to promote oral language skills, fluency, pronunciation, text engagement, and reading comprehension.
Written by Loran Wlodarski, Illustrated by Laurie Allen Klein
32 pg, 8.5 x 10, Ages 3-7, Grades PK-2, Lexile: AD 730, AR: 3.1, F&P: N
| | | | |
| --- | --- | --- | --- |
| Hardcover | 9780976882329 | $15.95 | |
| Paperback | 9781607188612 | $10.95 | |
| Spanish Paperback | 9781628553581 | $11.95 | |
| Chinese Paperback | 9780977742394 | $11.95 | |
| EBook | 9781607182528 | Purchase Here | |
| Spanish EBook | 9781628550832 | Purchase Here | |
| Chinese EBook | 9781628553208 | Purchase Here | |
| French EBook | 9781643517407 | Purchase Here | |

Keywords:

behavioral adaptation, physical adaptation, self-confidence, social-emotional skill development, animal classification, marine animals, life science, repeating phrase, marine mammals, dolphins, whales, informational fiction

Animals in the book:

bottlenose dolphin, dolphin or mahi mahi, loggerhead sea turtle, manatee, octopus, pelican, shark, sting ray

Vetters:

Thanks to educators at the South Carolina Aquarium for reviewing the accuracy of the information in this book.
Reviews:
This book would make a great read-aloud story for young children, as the illustrations are bound to hold their attention. I would recommend this text to teachers of children in Pre K-grade 3 who want to address the topic of adaptations, especially among sea creatures. - NSTA Recommends
This book will be satisfying reading, and I am certain that young children will listen intently or read it themselves. - Science Books & Films
Delfina is a bottlenose dolphin who imagines what it would be like to be other animals: what if she were a manatee or an octopus? Colored-pencil illustrations combine Delfina's dolphin features with other animals' and interesting information about dolphin anatomy and behavior is presented with each comparison. Additional facts follow the text. - Horn Book Guide
Author/Illustrator Info:
Loran Wlodarski (Felina's New Home and If a Dolphin Were a Fish) is a science writer for SeaWorld and has written six books for them in addition to his many normal daily responsibilities. He has been published in sources such as Grolier's Encyclopedia for Children and The Marine Mammal Encyclopedia. In addition, he has served as a scientific consultant for "Ask Magazine", Random House Books, Animal Planet, Ripley's Believe It Or Not, and Who Wants to be a Millionaire. Loran has raised animals his entire life. One of his early jobs at SeaWorld's Education Department was to raise some of their animals - newly hatched sharks, macaws, turtles, tropical fish, and iguanas. Loran lives with his wife and child in Florida.
Award-winning illustrator Laurie Allen Klein has been a freelance artist for over 30 years. She has worked with a variety of zoos, marine parks and aquariums creating life-size animal murals, animal ID art, camp field guides, activity books, and posters. Laurie has also illustrated The Long and Short Tail of Colo and Ruff,Dear Komodo Dragon, Saving Kate's Flowers, Balloon Trees, Fur and Feathers, The Ghost of Donley Farm, If a Dolphin Were a Fish, Little Skink's Tail, Meet the Planets, Solar System Forecast, They Just Know, and Where Should Turtle Be? for Arbordale. Laurie lives in Florida. See more of her artwork at www.lauriekleinarts.com.